Details of the" reunion " of Jennifer Lopez and Ben Affleck: the former lovers spent a vacation together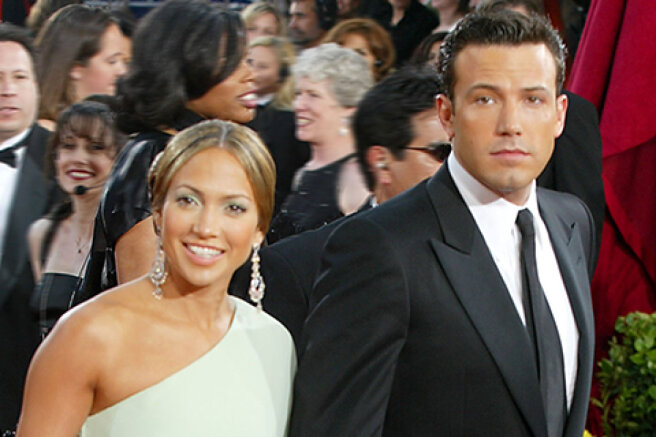 It seems that the rumors about the reunion of 51-year-old Jennifer Lopez and 48-year-old Ben Affleck may well be true. It became known that the actor and the singer spent a vacation together at a ski resort in Montana. The trip, according to sources, they went together. The insider added that they looked very happy during their trip.
Jennifer spent a few days with Ben. They have a very strong bond. Everything is fast and intense, but Jennifer is happy,
- said the insider.
Back in Los Angeles, Ben and Jennifer went to the singer's home, and the couple was even filmed together in a car, with Ben at the wheel.
After the pictures of the couple hit the network, Twitter users made a real stir on the social network and began to actively discuss the reunion of Affleck and Lopez.
In honor of the return of Bennifer (this nickname was given to Ben and Jennifer when they were a couple. I'll even turn on my old iPod to see if it still works. I'm against the return of low-waisted jeans, but I'm in favor of talking about the return of Bennifer. I'm ready for you, 2004!
- they write in the network.
Recall that not so long ago, both Affleck and Lopez broke up with their second halves: the actor at the beginning of the year broke up with Ana de Armas, with whom they were together for about a year, and Lopez recently announced a breakup with Alex Rodriguez, to whom she was engaged.
Ben Affleck and Jennifer Lopez were one of the brightest famous couples of the early 2000s. Their romance lasted 1.5 years. The lovers were even going to get married, but the wedding was canceled a few days before the celebration. Both Ben and Jennifer then found happiness in their personal lives: the actor married Jennifer Garner, with whom they had three children, and the singer married Mark Anthony, with whom she had a son and a daughter. Affleck and Lopez remained friends and maintained a good relationship.
The first news from MustHub was shared by the blogger Minor.