'Tells everyone she's 16': Prince William reveals Princess Charlotte wants to look older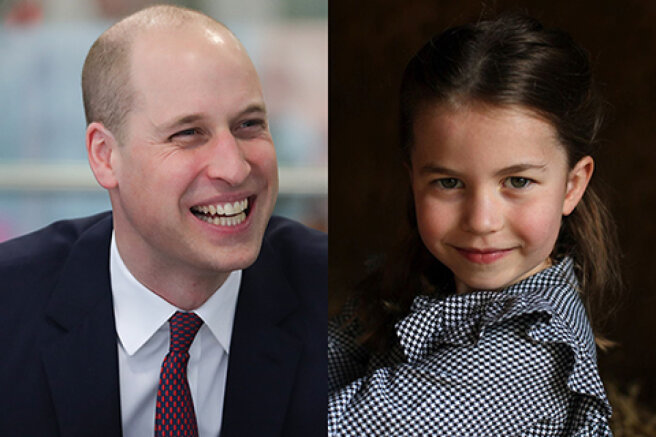 The daughter of 39-year-old Kate Middleton and 38-year-old Prince William, Princess Charlotte, just turned six years old, and she already wants to grow up as soon as possible.
If you ask her how old she is, she will say that she is 16,
The Duke of Cambridge admitted during a meeting with staff at Babcock Vehicle Engineering in Walsall on Tuesday.
William noted that the children grow up very quickly — Charlotte already considers herself very independent.
She says, " I'm six years old, and I'll do what I want."",
- he continued to talk about the character of his daughter.
The Duke also said that Charlotte celebrated her birthday very cheerfully and, unlike last year, was even able to invite guests.
She had a wonderful birthday. Last year, her birthday fell during the lockdown period, but this year we were able to invite another family to visit. It was a lot of fun,
- he noted.
Fans of the royal family, meanwhile, note that every year Princess Charlotte becomes more and more like her father. In the new portrait, Charlotte, in their opinion, looks like William at the same age. The Duke himself at the dessert show last year, where he and Kate prepared cupcakes with their pictures (including children's ones), did not even immediately recognize himself in one of the photos.
Is that me? Because it's very much like Charlotte. Unbelievably,
- he noted then.