Rare outing: Elon Musk and Grimes went out for dinner in New York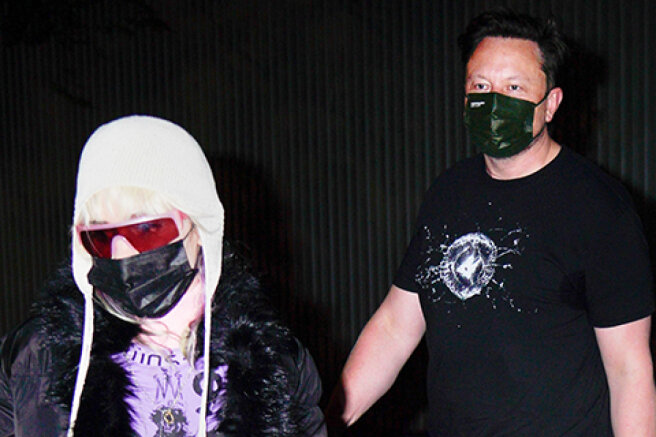 49-year-old Elon Musk and 33-year-old Grimes have been together for about three years, but they rarely appear together in public and share details of their relationship with the press. Yesterday, for the first time in a long time, they were together in the lenses of the paparazzi.
Photographers caught the couple on the way out of the restaurant, where they had dinner together. The lovers were not very happy to meet with the reporters and hurried to get into their car, but they still managed to make a few paparazzi shots.
For a late dinner, the couple chose simple casual looks. At the same time, Grimes was so "disguised" that it was quite difficult to see the star: she was wearing a white hat, dark glasses and a black protective mask.
Recall that in May last year, Elon Musk and Grimes became parents — for the CEO of SpaceX, the baby became the sixth child (the entrepreneur already has five children from his first wife, Justine Wilson), but the singer and artist became a mother for the first time. The star couple gave their son the unusual name X Æ A-XII, which is pronounced X Esh Ay Tvelv. I must say that it was not so easy to register it.
Recently, Grimes showed the grown-up baby on her Instagram page and talked about his hobbies. Even now, the boy watches old war movies with his mother, learns to play the synthesizer and helps his star mother create. For example, not so long ago, Grimes even recorded a special neuro-lullaby for the baby based on his own melodies and voice, to which he instantly calms down and falls asleep.