John Travolta recalled his dance with Princess Diana at the White House: "It was like a fairy tale"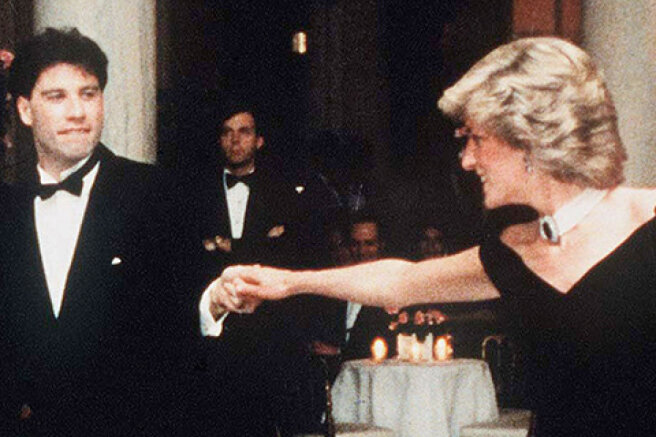 In 1985, then-US President Ronald Reagan and his wife Nancy hosted an official reception at the White House. Among his guests were the famous actor John Travolta and Princess Diana. This evening Travolta can not forget to this day — on it he had the honor of dancing with the Princess of Wales.
I didn't think I'd be asked to dance with her. I'm very honored to do this. I thought that there must be some reason for this, and I decided that I would do my best to do everything properly. This meant that I had to lead her well in the dance and make sure that we had fun. It was easy, but the very fact of greeting Diana and inviting her to dance was a challenge,
- he shared in an interview with Esquire Mexico magazine.
Travolta said the experience was like a fairy tale that he would remember for decades to come.
Imagine the situation. We're in the White House. Midnight. It's like a dream. I walk over to her, touch her elbow, and ask her to dance. She turns around, gives me a charming and slightly sad smile, and accepts my invitation. And here we are dancing together, like in a fairy tale. Who would have thought that something like this would ever happen to us? I was smart enough to capture it in my memory as a special, magical moment,
He remembered.
The actor added that it was the first lady of the United States who told him that Princess Diana wanted to dance with him.
I'll never forget it. I am honored to have been able to experience this. And I know for a fact that for Princess Diana, this episode was the highlight of her stay in the United States. I feel like I made her life better, and she made my life better, and I'm sorry that she's gone,
- he concluded.
Eleri Lynn, curator of the exhibition Diana: Her Fashion Story, which was held at Kensington Palace in 2017, said that Diana appreciated Hollywood and dance and could have connected her life with them if it had turned out differently for her.She was influenced by film and art. And she was also a very capable dancer — in her youth, Diana wanted to become a ballerina. So it was really a meeting of her great interests: a love of movies and dancing, when she danced with John Travolta,
— she noted.