Chrissy Teigen reveals how Meghan Markle supported her after her miscarriage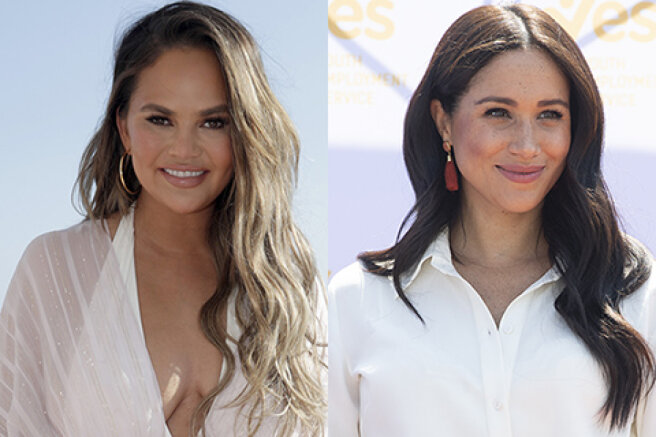 Last fall, Chrissy Teigen suffered a mid-term miscarriage. Grief model experienced hard and very long could not recover from it. Yesterday, the 35-year-old model revealed that she was greatly supported by 39-year-old Meghan Markle. The Duchess, who had lost a child herself, found something to say and was very kind to Chrissie.
She was so good to me. She wrote to me about baby Jack (Chrissy Teigen and her husband John Legend had already come up with a name for their baby. - Ed.). She is really wonderful and kind — just like everyone says,
Teigen admitted on the show Watch What Happens Live!.
Teigen added that she does not understand why Meghan is so criticized and why they are trying to make her look bad.
You look at it all and think: "What's wrong with people? Why do they try to portray a person as mad or evil?"
Chrissie demanded.
With Meghan Markle and her husband Prince Harry, Chrissy maintains a good relationship. She said she spoke to them after their Oprah Winfrey interview. The star said that the Dukes of Sussex's public confessions about the royal family surprised her, but noted that she believes in Meghan's honesty.
I think she was very honest and open from the very beginning,
Teigen concluded.