TMZ: A$AP Rocky and Rihanna aren't Getting married Anytime Soon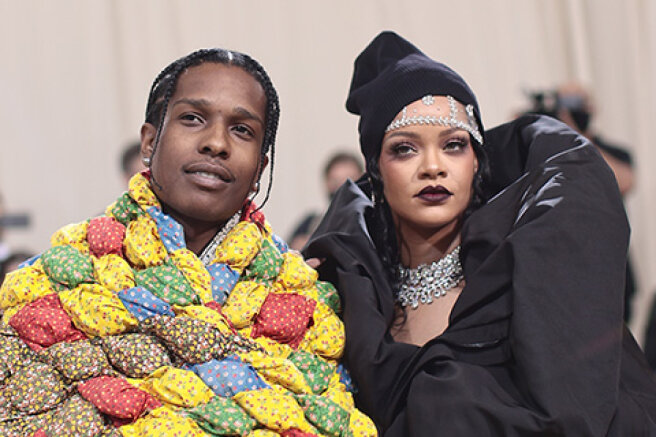 Insiders have denied rumors about the imminent wedding of Rihanna and A$AP Rocky, which spread online after the release of the rapper's new video. In the new video, A$AP Rocky asks Rihanna if she will marry him, with the help of grilles on her teeth, and the singer agrees.
Such a plot fueled rumors about the engagement of musicians, which appeared even after Rihanna was noticed with a ring on her wedding finger. However, insiders close to the couple, in a conversation with TMZ, refute this and note that this story is nothing more than a clip script.
It's all for a joke," insiders report.
According to the source, Rihanna and A$AP Rocky are not only not going to get married in the near future, but they are not even engaged.
Recall that Rihanna is now in the last months of pregnancy — the singer and A$AP Rocky are expecting their first child. Despite Rihanna's position, the couple has often been at the center of scandals lately. So, A$AP Rocky was accused of cheating on Rihanna with her friend, designer Amina Muaddi, who denied these rumors. After that, screenshots of the rapper's correspondence with another woman, whom he invites to a meeting, appeared on the network.
In addition, the musician had problems with the law — he is suspected of shooting, which occurred in Hollywood in the fall of 2021. The rapper was arrested, but released on bail. Now law enforcement officers are investigating the incident.