Princess Charlene of Monaco made her first public appearance after her illness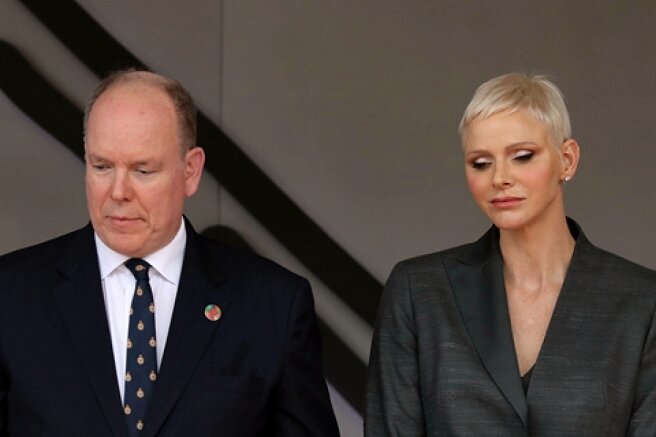 On April 30, Princess Charlene of Monaco, together with her husband Prince Albert II and children, attended the Formula E World Championship motorcycle races — this is her first official appearance in public after her illness.
Charlene took to the podium in a gray pantsuit, a strict look was complemented by black pumps and diamond stud earrings.
Recall that Albert and Charlene have hardly been seen together since the Princess spent several months in her homeland, South Africa, where she contracted a severe ENT infection and underwent several operations. Almost immediately after reuniting with her family in November, Charlene left the Principality again to continue treatment abroad.
Due to her long absence in Monaco, rumors spread online that Albert and Charlene's marriage is not going well. Supporters of this theory find its confirmation in the fact that Charlene looked haggard both in family photos that were recently published in honor of Easter, and at the races. However, some Internet users believe that she simply has not fully recovered from her illness.