Tina Kunaki and Vincent Cassel spend time in Venice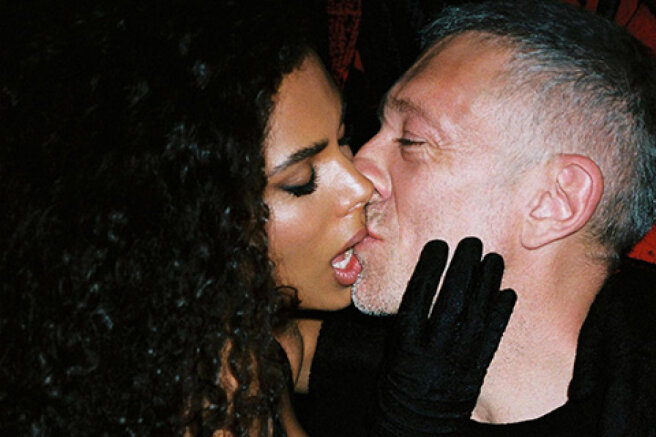 Vincent Cassel and Tina Kunaki spend time in Venice. The couple arrived in Italy for the 59th Venice Biennale of Contemporary Art. The Italian pavilion was sponsored by the Valentino brand, with which Kunaki has been cooperating for a long time. Vincent Cassel and Tina Kunaki strolled through the streets of Venice and took a ride on a river tram along the canals, and then went to a party.
On Instagram*, the model posted photos from a party where she is relaxing with her husband and friends. Among them, you can also notice designer Amina Muaddi, who was recently accused of "breaking up" Rihanna and A$AP Rocky — allegedly the rapper cheated on a pregnant lover with Amina (Amina later denied these rumors).
Photos from this party show Tina Kunaki and Vincent Cassel hugging and kissing right in the middle of the dance floor.
Yesterday, the couple managed to attend another party, where the model appeared in a red mini-dress from Valentino with open shoulders and voluminous sleeves.
Tina Kunaki and Vincent Cassel got married in 2018, and their daughter Amazoni was born in 2019. Tina also became close to Vincent Cassel's daughters from his marriage to Monica Bellucci — Virgo and Leonie. In early April, Kunaki celebrated her 25th birthday and shared photos on social networks of herself dancing with the Virgin. The girls have a small age difference — only seven years. In addition, both of them work as models.
* Instagram belongs to Meta, a recognized extremist organization in the Russian Federation