Media: Timothy Chalamet is dating a Victoria's Secret model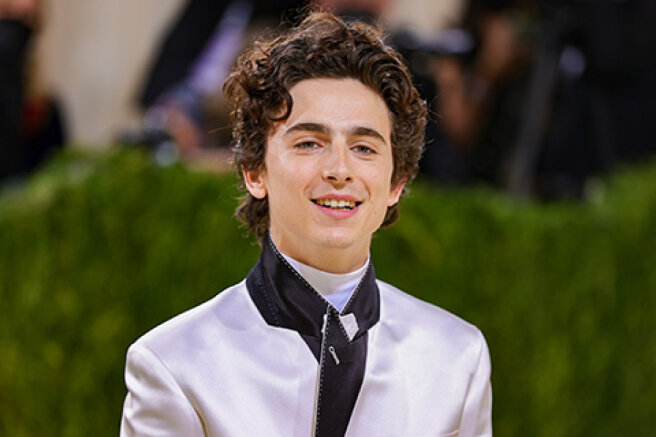 Actor Timothy Chalamet was suspected of having a relationship with Victoria's Secret model Sarah Talabi. The reason for this was the videos in which the star of "Dune" is kissing an unknown girl at the Coachella festival.
According to the publications in storis Talabi on Instagram (owned by Meta, a recognized extremist organization in the Russian Federation), where she published a video from the festival, the journalists came to the conclusion that she was the new girlfriend of the actor.
The model did not deny that she spent time at the festival with Chalamet. I was at Coachella this weekend with Timothy and my twin sister. We hung out and danced to the music. It was the greatest night of my life," she told Page Six.
However, instead of commenting about the kiss with the actor, the model advised journalists to think about the problem of global warming. Everyone asks me if I kissed Timothy Chalamet at Coachella. That's a good question. But it would be much better to ask our world leaders why the Earth is now losing 1.2 trillion tons of ice every year due to global warming and why the reform of the climate crisis turned out to be completely ineffective," the model said.
Western media also suggested that this could be a PR campaign - Talabi is going to release a book in collaboration with his sister soon.
Fans of the actor after rumors of an affair began to poison the model in social networks. The girl admitted to journalists that she began to receive threats in comments and personal messages.
I get threats and abusive messages from Timothy's fans. It's not normal, they have to stop doing it," Sarah admitted.
Timothy Chalamet's personal life has long attracted the attention of journalists. He has affairs with Madonna's daughter Lourdes Leon, Johnny Depp's daughter Lily-Rose and model Asa Gonzalez. And some time ago Timothy's profile was noticed in the closed application Lox Club, which is positioned as a "dating club for Jews with extremely high standards."