The Dukes of Cambridge attended the Easter Service together with their older children. The Queen missed it for the first time in 50 years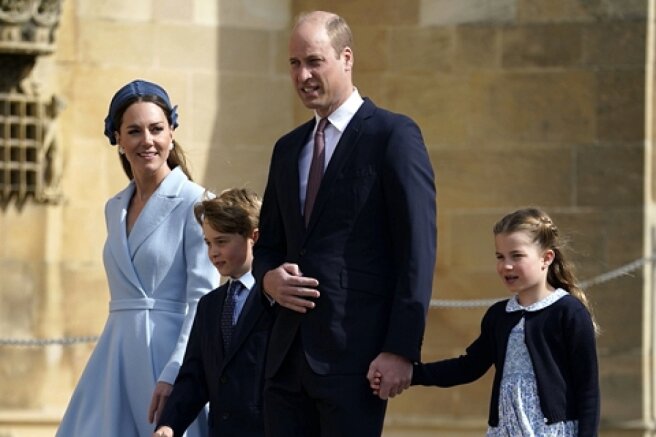 On April 17, a traditional Easter service was held at St. George's Chapel at Windsor Castle, which was attended by Prince William and Kate Middleton, taking their older children, George and Charlotte, with them for the first time.
Besides them, the royal family was represented by Princess Eugenie of York, Peter Phillips and his daughters, Zara Tindall and Prince Edward with their families.
Prince Charles and his wife Camilla were not present. Also, for the first time in 50 years of rule, Elizabeth II missed the service. Earlier, a representative of the palace said that due to mobility problems, the Queen of Great Britain will begin to refuse to participate in some events. She last appeared in public on March 29 at a memorial service dedicated to her late husband the Duke of Edinburgh.
However, the other day Prince Harry and Meghan Markle were able to meet with the Queen, who flew to the UK before going to the Netherlands, where the "Undefeated Games" founded by the Duke of Sussex are now taking place.
Harry and Meghan have already performed at the opening ceremony and met with the participants of the tournament, and today they attended some of the games, including a volleyball match.
Recall that the Invictus Games competitions are of particular importance for the Dukes of Sussex, because it was at one of the games of the tournament in Toronto in 2017 that they officially came out together as a couple for the first time.