Kim Kardashian with her family and boyfriend Pete Davidson attended the premiere of her new reality show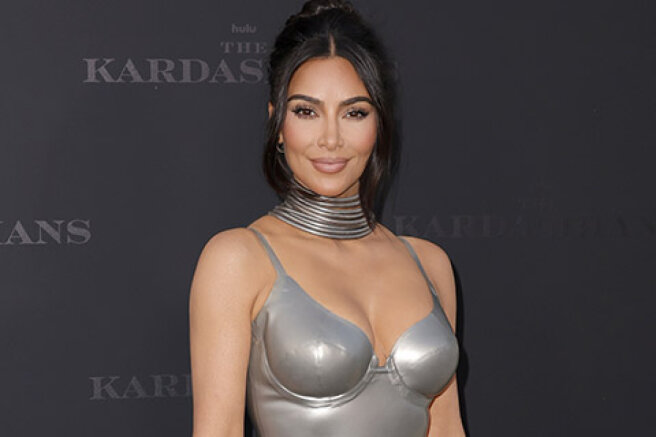 In Los Angeles, the premiere of the new reality show of the Kardashian - Jenner family took place, which will be released on the streaming platform Hulu from April 14. Kim Kardashian posed for reporters on the red carpet (her boyfriend Pete Davidson was also at the event, but refrained from a photo shoot at the press wall), Kourtney Kardashian and Travis Barker, who recently got married in Las Vegas, Khloe Kardashian and, of course, the head of the family Kris Jenner.
Kim made a splash by appearing in a tight silver Thierry Mugler dress, and Kris Jenner chose a bright pink Valentino dress.
Kylie and Kendall Jenner, who also became the heroines of the new show, missed the event. Kim Karadshian's ex—husband Kanye West was also absent - the rapper still has strained relations with his family due to child custody disputes and run-ins with Pete Davidson. In recent days, West has completely disappeared from the media field after he refused to participate in the Coachella music festival.
But Travis Barker's children appeared on the red carpet — 18-year-old Landon and 16-year-old Alabama from his ex-wife Shannon Moakler posed with their father, Kourtney Kardashian and her son Rain from Scott Disick (he, by the way, was also at the event with his new lover, model Rebecca Donaldson). Barker's stepdaughter Atiana Cecilia De La Hoya, Moakler's daughter from her first marriage, also joined the photo shoot.
The influential family's new reality show has replaced the hit Keeping Up With The Kardashians, which lasted 20 seasons and made members of the Kardashian—Jenner clan famous.