Demi Moore is dating a chef who is 13 years younger than her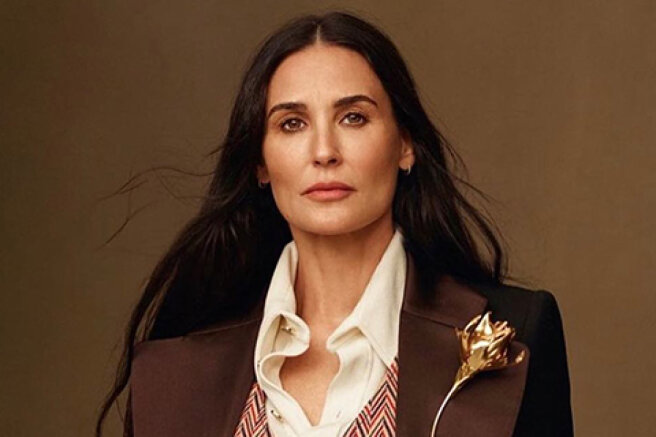 Demi Moore has a new romance: according to insiders of the PageSix portal, the chosen Hollywood actress was Swiss chef Daniel Hamm, who owns a chain of restaurants in New York. The new lover of the 59-year-old actress is 13 years younger than her.
In addition to the restaurant business, the man writes books on cooking and is actively engaged in charity work — during the pandemic in 2020, the Hamma company distributed lunches to people who faced food shortages.
Demi Moore and Daniel Hamm appeared together at Paris Fashion Week and attended the Chloe brand show.
At the moment, this relationship is very passionate, but not easy. Daniel works a lot in his restaurants, but they find time to spend time together and arrange romantic dinners in his restaurants, insiders say.
Demi Moore already had an affair with a man who was younger than her. In 2005, she married actor Ashton Kutcher, whom she divorced in 2011. According to Demi, who wrote about this relationship in her memoirs, Kutcher repeatedly cheated on her and forced her to have group sex.
Earlier, Demi Moore congratulated her ex-husband Bruce Willis on social networks, with whom she warmly communicates. They often spend time with their shared daughters and Willis' new family. The actor himself is ending his career for health reasons — he was diagnosed with aphasia, the manifestation of which is speech disorders.