Channing Tatum talked about finding his style and fashion tips from Zoya Kravitz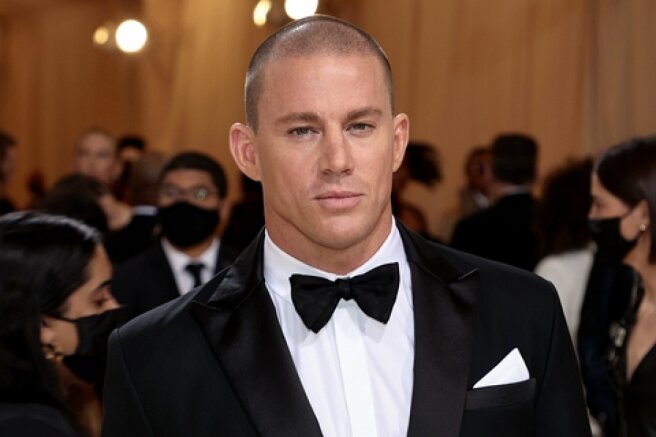 Channing Tatum became the hero of the new spring-summer issue of V Man magazine. In an interview with the publication, he spoke about the search for his own style — in particular, about the fashion advice he receives from loved ones, including his beloved Zoya Kravitz.
According to Tatum, his interest in fashion developed gradually. There was a time when he appeared everywhere in the same white T-shirts, but recently the actor has become more serious about choosing an outfit for the next TV show. However, he was still dissatisfied with himself.
I've been exploring this territory, trying to wear Balenciaga and stuff like that. But I still didn't have the feeling that it was me. I do not understand at all what is fashionable among modern youth.
Last year, Tatum turned down a job with stylist Maeve Reilly and turned to Andrew Mukamal, who dresses Zoey Kravitz. The collaboration bore fruit, while the actor took the advice of Kravitz herself and other people from his entourage.
Some people close to me, like [Zoey] and you, said: "Why don't you just start wearing what you like yourself? Why can't you just be yourself?" In addition, you gave me more specific style tips. Now I really enjoy finding my image with the help of such wonderful consultants,
- said the actor to his colleague John Hill, who acted as an interviewer.
Tatum previously admitted that Kravitz convinced him to give up Crocs brand shoes. He also turned to her former stepfather Jason Momoa for fashion advice.
Rumors about their romance Channing Tatum and Zoe Kravitz provoked in August last year - paparazzi filmed the couple during a bike ride in New York. In the pictures, celebrities looked like they were connected by something more than just friendship. Despite the fact that there was no official confirmation of the novel, Zoey was increasingly noticed in Tatum's company, and they celebrated last Halloween together.
Zoey was previously married to actor Carl Glusman. Tatum, after a high-profile divorce from Jenna Dewann, with whom he had a daughter Everly, met with British singer Jessie Jay, but in the fall of 2020, Jessie announced the breakup of the relationship.