Michael Jackson's sister told how her brother bullied her for being overweight: "Called a mare and a pig"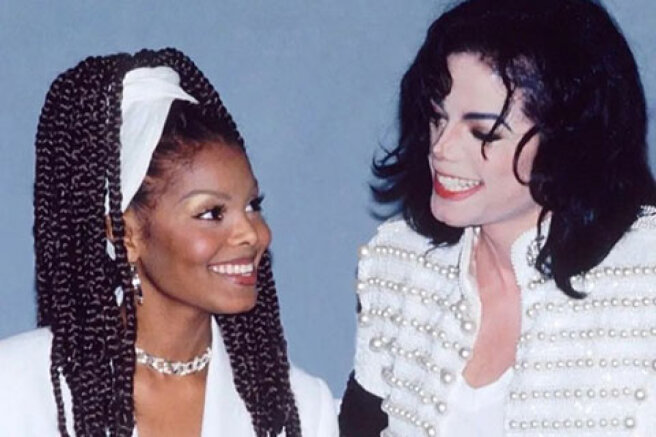 Singer Janet Jackson in a new documentary called Janet Jackson told how her brother Michael Jackson mocked her because of her excess weight and came up with unpleasant nicknames.
Janet admitted that she and her brother were very close as children. In her youth, she had to endure his taunts: Michael laughed at her overweight and called her a mare and a pig. For Janet, who has been trying to lose weight since her youth, these comments were very painful.
He laughed at it. I was laughing too, but inside I was in pain. When someone says that you weigh too much, it greatly affects you," the singer said.
Later, their relationship came to naught. Janet admitted that as soon as Michael achieved popularity, he began to move away from her, and then completely stopped communicating with his sister. Despite the cool relationship, they had to work together. Janet recalled that during the filming of the Scream video, they worked in turns: Michael demanded not to let her on the set during his filming.
Despite the breakup of the relationship, Janet suffered because of her brother's reputation. When Michael Jackson was first accused of pedophilia in 1993, Janet tried to support him, but paid for it with her own advertising contracts. So, she wanted to sign a contract with Coca-Cola, but because of the scandal around her brother, the singer was refused.
I was very upset. Each of us has our own life. Of course, he's my brother, but this story has nothing to do with me," Janet added.
The consequences of accusations of pedophilia haunted Michael Jackson for the rest of his life. He rejected them himself. The pop musician passed away in 2009 at the age of 50.
The last charges were brought against him after his death, in 2019. The documentary Leaving Neverland was presented at the Sundance Film Festival ("Leaving Neverland"). In it, two men told how they visited the estate of the musician Neverland as a child and he molested them. The documentary caused a huge public outcry and a wide reaction in the media. Many stars who were friends with Michael had to personally comment on these accusations.