The daughter of the Sultan of Brunei got married. The wedding ceremony lasted a week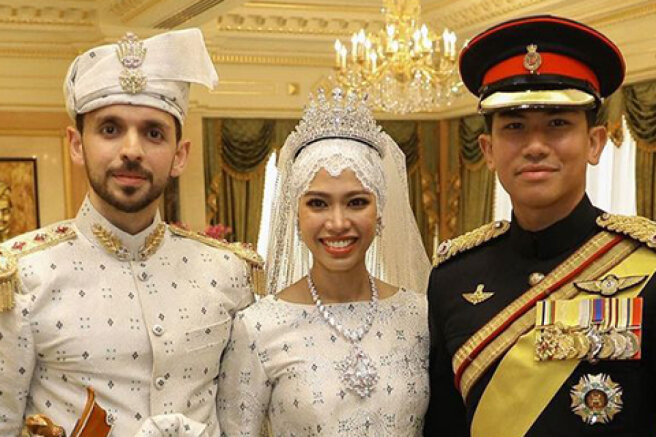 The daughter of the Sultan of Brunei, Princess Fadzilla Lubabul married Awang Abdullah Nabil Mahmoud Al-Hashimi. The wedding celebrations lasted a week and took place in the royal palace. At the ceremony, the bride appeared in a diamond tiara from the collection of her stepmother Salehi.
The celebrations began on January 16 with the blessing of the Sultan. The religious part of the ceremony took place at the Omar Ali Saifuddin Mosque and was accompanied by a 17-gun salute. The magnificent ceremony was completed in the gilded hall of the royal palace.
The princess preferred a white dress in European style, shoes studded with diamonds, and massive jewelry, among which was the tiara of her stepmother Salehi with diamonds in the shape of pearls.
Princess Fadzilla is a graduate of Kingston University and the ninth of 12 children of 75-year-old Sultan of Brunei Hassanal Bolkiah, one of the richest monarchs in the world.
The Sultan's family often found themselves in the center of media attention: for example, Fadzilla's brother, Prince Azim, was known for his loud parties, which were attended by Misha Barton, Lindsay Lohan and Paris Hilton and other celebrities. Prince Azim died in 2020, the cause of his death was not disclosed.
Practically nothing is known about the husband of the princess, Awang Abdullah Nabil Mahmoud Al-Hashimi. Local media call him a "handsome foreigner." It is unknown where and how the lovers met.