Brian Landry confessed to murdering Gabby Petito and took his own life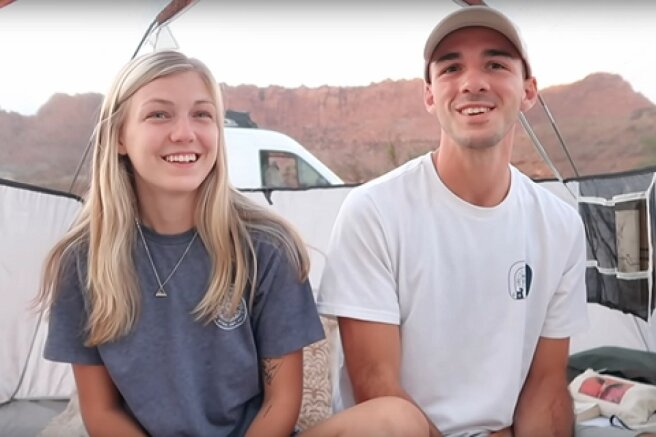 Representatives of the US Federal Bureau of Investigation reported that Brian Landry in his diary claimed responsibility for the murder of Gabby Petito's fiancee, after which he committed suicide.
Landry's body, which had been lying under water for several days, was found by law enforcement agencies in a nature reserve in Florida on October 20. A revolver, a backpack and an American's personal diary were found nearby, in which he wrote about his guilt. Experts have determined that the cause of his death was a gunshot wound. The information received was enough to close the case.
The investigation did not identify any other citizens, except Brian Landry, directly involved in the tragic death of Gabby Petito. During this investigation, the FBI's main task was to ensure justice for Gabby and her family,
- The BBC Russian service quotes FBI special Agent Michael Schneider.
Gabby's relatives also expressed confidence that it was Landry who killed the girl.
The quality and quantity of facts and information obtained by the FBI leaves no doubt that Brian Landry killed Gabby,
- their statement says.
Gabby Petito went missing in September 2021 while traveling in the USA with her fiance Brian Landry. The man returned home alone and refused to explain what had happened to Petito, and soon disappeared himself. The body of a girl with signs of strangulation was found on September 19 in Wyoming National Park.
Gabby's murder caused a great resonance on the web, largely due to the fact that, as bloggers, Gabby and Brian documented their trip on social networks. Uploaded by the couple on YouTube, the video "Beginning Our nomadic life in a van" (Beginning Our Van Life Journey) has already gained more than six million views. The entire Internet community took part in the investigation of the case.