In the USA, they want to make a web series on "Harry Potter" with transgender and non-binary actors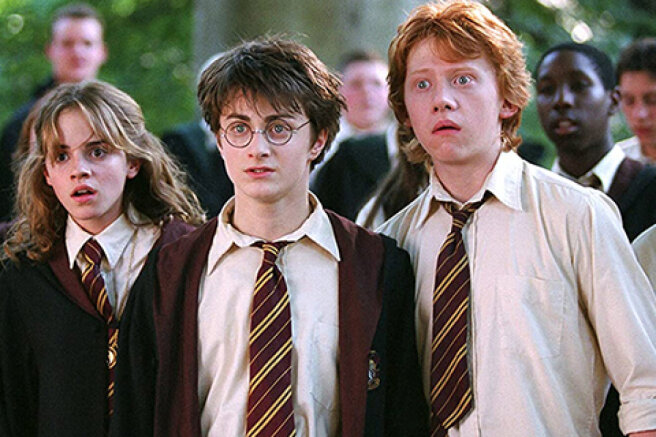 In the United States, they plan to shoot a new version of "Harry Potter", which is planned to involve transgender and non-binary people (a general term for anyone who does not consider himself a man or a woman. - Ed.) actors and representatives of the non-white race. We are not talking about an official remake, but about a web series that was conceived by the producer of the video for TikTok Megan Makelli.
She already has a script, which is based on the works of the author of the saga of the young wizard J. K. Rowling. The central characters of the new project, however, should not be Harry and his friends Hermione and Ron, but the older generation.
They want to make Harry's father James Potter the main character. According to the casting notes, this role is open to an actor of "Asian, African, multiracial, indigenous, Latin American, Middle Eastern, South Asian, Indian, Southeast Asian or Pacific origin", as well as for an "ethnically ambiguous" actor.
In the role of Harry's mother, Lily Potter, the creators would like to find a "gender nonconformist (gender expression of a person that does not coincide with the gender norms accepted in this society, this includes drag culture. - Ed.), a non-binary transgender woman." They are looking for a "non-white actor" for the role of Harry's godfather Sirius Black. The network also does not exclude that his story in the new series may be related to the coming-out.
Peter Pettigrew should be played by a "gender non-conformist, non-binary, transgender man," and Remus Lupin can be played by a representative of any gender. A casting agent from Los Angeles, Hannah Shill, was hired to find actors.
We strive to reflect the diversity of the fan community in our favorite characters, presenting people of various races, unusual storylines and characters of different faiths,
Makelli noted.
The fate of the project is still unclear. American producers will almost certainly face litigation from Rowling, who is believed not to have given them permission to use their characters. However, experts note that if the film is positioned as a fan creation, and not a commercial project, then the producers of the series may not need her permission.
Considering that Rowling herself has been in disgrace lately due to accusations of transphobia and anti-Semitism, the production of the web series can be given a go. Presumably, filming is planned to begin in June or July of this year.
J.K. Rowling has not commented on this project yet. Previously, the writer was loyal to experiments with her characters. So, a few years ago, Rowling supported the choice of a black actress for the role of Hermione in the theatrical production of Harry Potter and the Cursed Child, saying that nowhere in the book was it mentioned that Hermione is white. Rowling previously stated that Dumbledore, the headmaster of Hogwarts school, is gay, and a couple of years ago, the writer said that Dumbledore had a "passionate, loving relationship" with the dark wizard Grindelwald in his youth.