Writer and journalist Joan Didion has died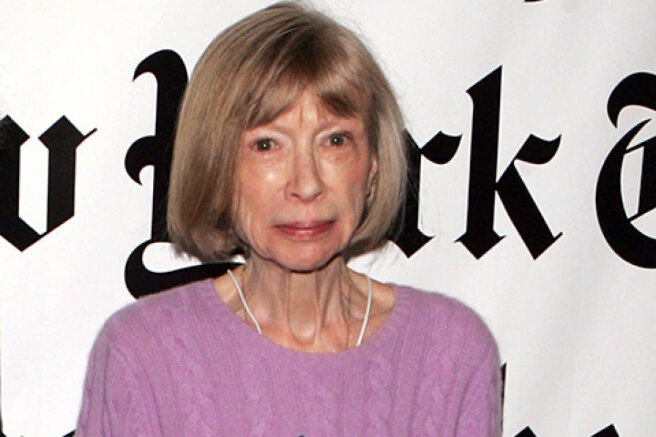 American writer, journalist and screenwriter Joan Didion died yesterday at the age of 88. According to Paul Bogards, executive director of the publishing house Didion Knopf, the cause of death was Parkinson's disease.
Joan was known as one of the founders of the new journalism along with Tom Wolfe, Truman Capote and Gay Taliz.
Didion graduated from the University of California, Berkeley, where she received a Bachelor of Arts degree in English. Her first job was as an assistant to the editorial staff of Vogue magazine.
She has published in such well-known publications as Life, The Saturday Evening Post, The New York Times Magazine and Esquire.
In addition to journalism, Didion was engaged in literary activities. She released her first novel, Run, Rivers, in 1963 — she was 29 years old at the time. Five years later, she published a documentary collection of notes about life in California - "And wandered to Bethlehem."
Together with her husband John Gregory Dunn, whom Joan met while working at Vogue, they wrote scripts for several films, including "A Star is Born", "Close to the Heart", "Panic in Needle Park" and others.
The couple raised a daughter, whom they adopted in 1966. She died in 2003 at the age of 39. The cause of death was acute pancreatitis. Two years later, Didion's husband also died.
In 2007, Joan published the book "The Year of Magical Thinking", in which she spoke about her experiences after the death of her husband.