Employees of Elon Musk's companies Tesla and SpaceX spoke about harassment and sexism at work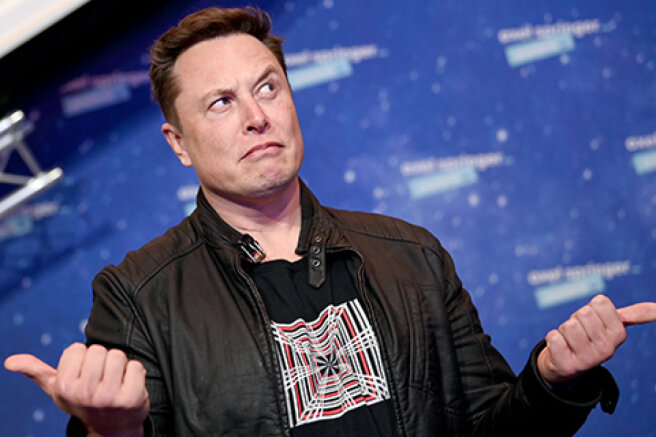 The name of 50-year-old Elon Musk has once again appeared on the pages of the tabloids. However, this time the occasion for the "Man of the Year" according to Time turned out to be extremely unpleasant.
Six Tesla employees have filed lawsuits against Musk's company. In them, they claim that they were sexually harassed by their colleagues and that the company did not take any action to stop the harassment.
The first lawsuits against Tesla were filed in November, and the last ones were filed just two days ago. The women who spoke about the harassment revealed their names. In their statements, they told about the indecent behavior of male colleagues who touch them and make obscene comments and suggestions.
Some women even had to wear baggy clothes in order not to attract attention to themselves once again. One of them, Jessica Brooks, said that she tied a shirt around her waist to hide her buttocks, and once even built a barricade of boxes at the workplace.
Many of the company's employees associated the working atmosphere with the behavior of Elon Musk himself, whose jokes were considered vulgar. For example, they remembered his tweets about "69" (a pose in sex. - Ed.) or "420" (a term for the culture of marijuana use. - Ed.).
Another employee of Elon Musk's other SpaceX company, Ashley Kozak, wrote an essay on her blog, in which she also talked about cases of harassment at work. Ashley said that she herself was the victim of harassment by male colleagues. She described several cases when, against her will, they touched her breasts and buttocks, called her in the middle of the night and sexually harassed her. Ashley claimed that she regularly reported this to the HR department, but they did not respond to her complaints there.
Ashley also claims that she has repeatedly witnessed how other employees of the company were sexually harassed by colleagues.
In October, Kozak decided to send an anonymous message to the company's ethics hotline. However, this not only did not correct the situation, but turned into big problems for her — she was found out and began to be persecuted. Because of the stress at work, she took a vacation, and then quit altogether.
The companies have not yet commented on the scandalous statements of the employees. Elon Musk also remains silent.
Tesla has already had to answer in court to its employees — in October, the company was ordered to pay $ 137 million to a black employee who was subjected to racial discrimination. Ilon Max, we recall, is now the richest man in the world: his fortune is estimated at more than $ 250 billion.