Elon Musk came to the Time magazine award with his son and told about his personal life: "I live in a technological monastery"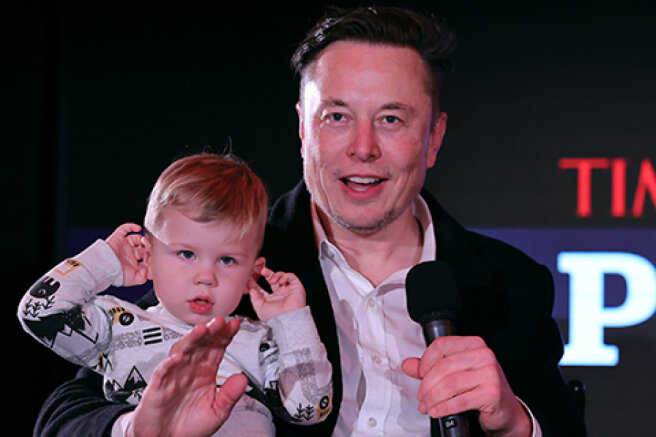 50-year-old billionaire Elon Musk, who was named "Man of the Year" by Time magazine yesterday, spoke in an interview about his personal life. He came to visit the editorial office with his son from the singer Grimes X A-Xii.
Recall that Musk met with her for three years. In September, it became known that Elon and Grimes broke up, although in a new interview, as then, Musk again added the word "partially" to this status.
I would say that Grimes and I have partially separated. We haven't seen each other that often, and I think it's going to be for a long time, because she needs to be in Los Angeles or on tour, and all my work takes place mostly in the wilderness,
Musk told Time magazine.
In September, Elon noted that he and Grimes "are on excellent terms." The reluctance to talk about parting is too categorically connected with the fact that the former lovers are connected by a one-and-a-half-year-old son X A-Xii, in whose upbringing both take part.
Musk also came to receive the Man of the Year award with his son: the baby immediately found himself in the center of attention, and the audience in the hall simply could not hide their emotion.
Musk confirmed that he is not in a relationship with anyone right now and spends a lot of time in Boca Chica, Texas, where his SpaceX space company is based.
This place where I live is like a technological monastery. There are a few women here, but there are not many of them. And everything is located in the wilderness,
- said the entrepreneur.
Musk moved to Texas last year due to coronavirus restrictions in the state of California. There he sold his entire property for $100 million and stated that he was now renting a modest house worth $50,000. In October, Musk was recognized as the richest man in the world by Forbes - his fortune was then estimated at $ 271.3 billion (today it is estimated at $ 250.9 billion).
Musk's concentration on conquering space, his former lover Grimes seems to have dedicated a couple of lines in her new song.
Baby, how can I compare to your adventures there? Sail into the cold expanses of space. Even love couldn't keep you in your place,
- sings Grimes in the new song Player of Games.