Rapper 50 Cent ridiculed Madonna's candid photo shoot - the singer besieged him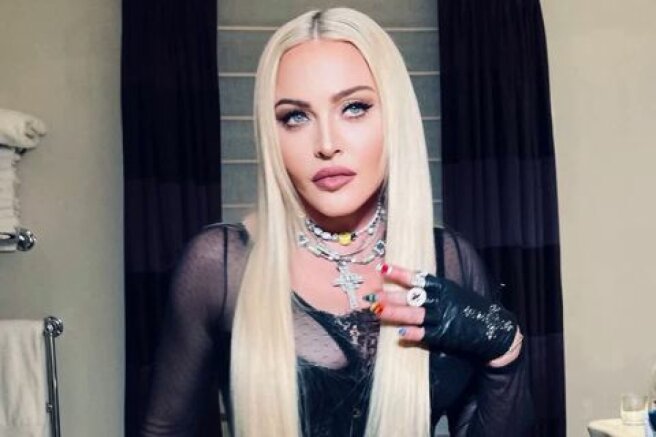 Madonna and 50 Cent got into an altercation on social media, which ended with an apology from the rapper. The conflict was provoked by the scandalous photo shoot of the 63-year-old singer, because of which she was attacked by a barrage of criticism. The pop icon starred in a semi-naked form, showing an uncovered chest.
Curtis Jackson (real name 50 Cent. - Editor's note) did not appreciate Madonna's artistic vision. In his Instagram, the 46-year-old rapper made fun of the pop diva, commenting on one of her photos like this:
Look at Madonna under the bed, who is still trying to do it "like a virgin" at 63 (an allusion to Madonna's album Like a Virgin 1984. - Ed.).
Madonna responded by posting a joint picture with Curtis in storis, accompanied by his signature:
Look at 50 Cent pretending to be my friend. Now you've decided to throw mud at me! I guess your new career is humiliating others on social media. This is the lowest thing you could do as an artist and as an adult.
The singer added that 50 Cent is just "jealous of her" because he is afraid that at her age he will become boring and will not look as good as her.
After that, the conversation moved to Twitter, where 50 Cent apologized to Madonna — but rather formally, because irony was still read in his words:
It looks like I offended Madonna, since she dug up our old photo from MTV 2003, ok. I'm sorry, I didn't mean to hurt your feelings, I just said what I thought when I saw the photo. I hope you'll accept my apologies.
Getting into scandals over photo shoots seems to be becoming Madonna's new hobby. Not so long ago, she came under fire because of the pictures, in which many saw the justification of domestic violence. Soon after, Madonna herself turned on Instagram due to the fact that her photos were censored.