Kate Middleton, Prince William and other members of the royal family attended the Festival of Remembrance in London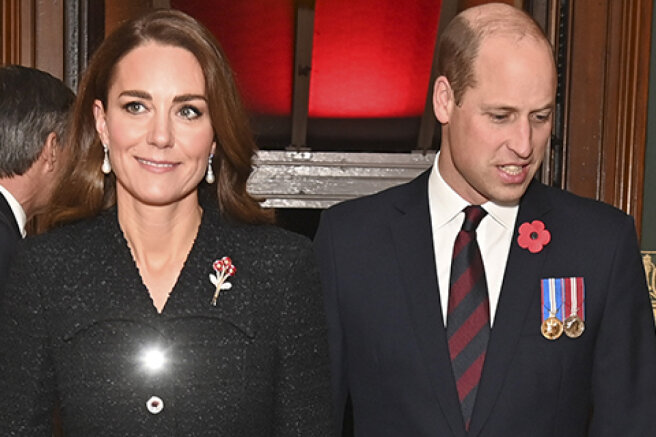 Yesterday, the Royal Albert Hall in London hosted the annual Festival of Remembrance, which traditionally pays tribute to all those who died in armed conflicts. His guests of honor were Kate Middleton and Prince William, Camilla Parker-Bowles and Prince Charles, Princess Anne and her husband Timothy Lawrence, the Earl and Countess of Wessex and other members of the royal family. British Prime Minister Boris Johnson also joined the British monarchs.
But Queen Elizabeth II herself missed the Memorial Festival for the first time in many years — they say that her state of health now causes some concerns, so doctors recommend that she refrain from going out. So, she also missed the UN climate change conference in Scotland.
For the release, Kate Middleton chose a black Eponine London dress and Jimmy Choo shoes. She complemented the image with an Alexander McQueen clutch and a brooch of the Royal British Legion in the form of a red poppy - a symbol of the memory of the fallen. And Kate chose a bracelet and earrings from the collection of Princess Diana.
The Duchess of Cambridge has already been out in this dress — last winter she appeared in it in the musical "Dear Dr. Hansen" at the Noel Coward Theatre in London.
This year's Memorial Festival marks the centenary of the Royal British Legion, a charitable organization that provides material and emotional support to members and veterans of the British armed forces, as well as their families.