The Princess Diana Method: royal expert told how Kate Middleton and Prince William raise children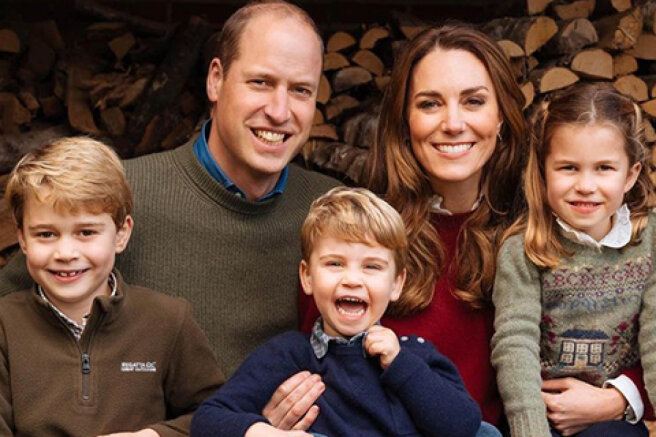 The children of 39-year-old Kate Middleton and Prince William are much more likely to be seen friendly and smiling than capricious, and this is the merit of their parents. For members of the royal family, qualities such as restraint and appreciation are extremely important, so they bring them up in their heirs from birth.
According to royal expert Andrew Morton, raising eight-year-old Prince George, six-year-old Princess Charlotte and three-year-old Prince Louis, the Dukes of Cambridge are guided by the "Princess Diana method". She inspired her own children, William and Harry, to write thank-you notes to those who helped them.
Diana often took her sons to charity events and on trips, as she wanted them to live an ordinary life, without the restrictions that royal protocol implies.
One of the reasons was that she didn't want the boys to grow up thinking that the whole world was "range Rovers", guns and babysitters,
- told her biographer Andrew Morton.
Kate and William also want a normal life for their children (as far as possible, given their royal status).
Kate and William have developed this wonderful ability to let many things seem spontaneous, and that's how their children see it. Rules of behavior at the table, thank-you letters, nice pleasantries — all this is explained to them so that they do it automatically,
he added.
Ken Wharf, a former security officer of the royal family, said that he remembered very much the case thanks to which Princess Diana taught her sons to write thank-you letters. One day she was traveling with Harry and William on a bus in London, and he accompanied them. Using public transport was the desire of Prince Harry, who wanted to spend the day as a simple person.
The bus driver was a Sikh (a representative of the people who live in India. - Ed.). After announcing the name of each stop, he pronounced the sounds "parp, parp, ring, ring". When it was time for the royals to leave, Harry turned to the driver and mimicked him, repeating the same sounds. The younger son's act made Princess Diana very angry, and she forced Harry to apologize to the driver, who, however, was not offended by the young prince and found the incident funny.
Wharf added that the next day he found a letter from Harry on his desk, in which he thanked him for spending the day like an ordinary person. However, Harry grew up such a prankster that he signed a note "parp, parp, ring, ring".