Japanese Princess Mako got married and lost her royal privileges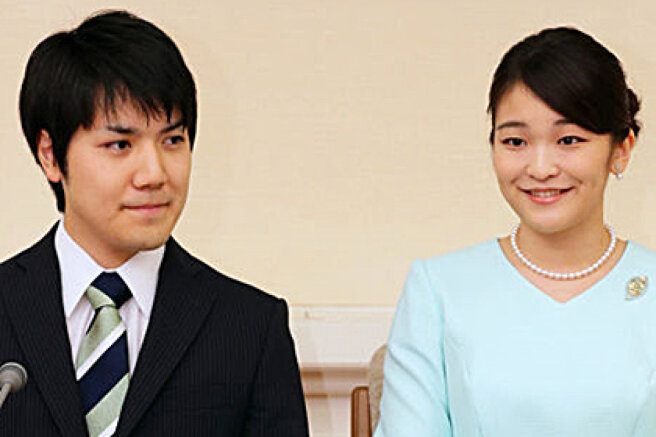 The wedding of the 30-year-old niece of the Emperor of Japan Naruhito, Princess Mako, and her 30-year-old lover Kei Komuro took place in Tokyo today.
Mako's new husband is not an aristocrat, therefore, becoming his wife, the princess lost her royal title and ceased to be a member of the imperial family. Despite the fact that she was entitled to a payment of $ 1.3 million from the Japanese government in this regard, she refused it. It is curious that even in the event of a divorce, the princess will not be able to return to the royal family. Interestingly, such restrictions do not apply to men from the Japanese imperial family — they can marry commoners without losing their title and other preferences.
It is reported that the couple will soon move to the United States, where Komuro works as a lawyer in a law firm.
The conservative Japanese public did not approve of the choice of Princess Mako — on the day of the couple's wedding, protesters even took to the streets of Tokyo. The reason for their discontent was the financial scandal surrounding the groom's family. According to rumors, Komuro's mother took money from her lover, who was going to marry her, and did not return it to him. This scandal left a big imprint on the emotional state of Princess Mako — she was diagnosed with post-traumatic stress disorder.
Princess Mako and Kei Komuro met in 2012 while studying at the International Christian University in Tokyo. Their engagement was officially announced in 2017. The wedding celebration was supposed to take place a year after that, but they postponed it because of their "immaturity". Although they say that the real reason was just the scandal that Kay unwittingly got into.
Princess Ayako, the great-niece of the former Emperor of Japan Akihito, also refused the royal title for love. She also married a commoner, an employee of the shipping company Kei Moriya. Two years ago, the couple had a son.