Angelina Jolie met with fans the day after a date with ex-husband Johnny Lee Miller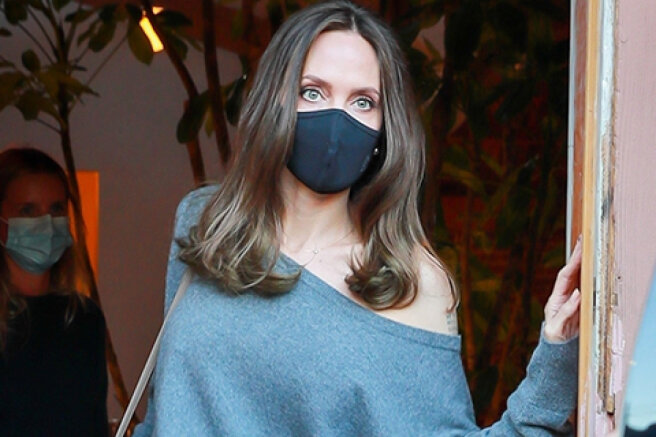 Yesterday, 46-year-old Angelina Jolie again fell under the sights of the paparazzi. The 46-year-old star was filmed near the Skylight bookstore in Los Angeles. There her fans were waiting for her, who came hoping to get her autograph on a book she had recently released.
Jolie recently co-wrote a book for teenagers, "Know Your Rights," with human rights lawyer Geraldine Van Buren. In it, the star writes that children should fight injustice.
The actress appeared in public in a white midi skirt, a gray jumper with a dropped shoulder and classic beige pumps. The image was complemented by a light brown shoulder bag. After graciously signing autographs for her fans and taking memorable pictures, she got into the car and drove away.
Recently, Jolie has received especially increased attention. The other day she was photographed again with her ex-husband Johnny Lee Miller, with whom they spent an evening together in a restaurant.
Good relations between ex-spouses are not a secret, but this year the former lovers have noticeably become closer. And since this year became known for its comebacks and reunions, this couple was also suspected of resuming an affair.
Angelina Jolie and Johnny Lee Miller got married when the actress was 20 years old, and her lover was 23. They were married for only a year and broke up due to busy work schedules. Despite the divorce, they remained friends and always maintained a relationship after their separation.