Britney Spears started planning a wedding with Sam Asgari and thanked fans for their support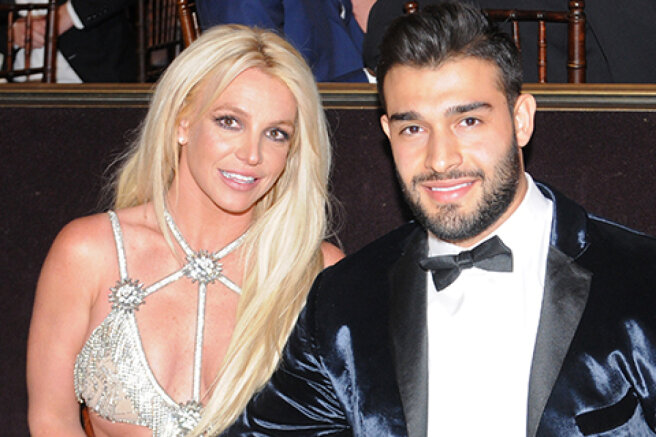 Last week, 39-year-old Britney Spears won an important victory in her struggle for freedom from custody from her own father. Judge Brenda Penny granted the petition of the singer's lawyer Matthew Rosengart to remove Jamie Spears from the singer's financial affairs. To temporarily replace him, Penny appointed auditor John Zabel, who will hold this post until December 31. The singer's personal guardian, however, remains Jody Montgomery, to whom Jamie Spears transferred part of his powers two years ago.
The news caused a resonance and pleased, of course, not only Britney herself, who had previously accused her father of abuse, but also numerous pop star fans who have been worried about her for so many years and demand Britney's release. Yesterday, the pop star addressed her fans via social media to thank them for this support.
I have no words... Thanks to you guys and your constant steadfastness in demanding to release me from custody, my life is now going in the right direction! I cried for two hours last night because my fans are the best, and I know it. I feel your hearts, and you feel mine. It's true,
Britney wrote.
The singer also shared with subscribers a video taken during a recent vacation in French Polynesia, which she spent with her 27-year-old fiance Sam Asgari. Lovers, it seems, are already busy planning a wedding, but they can't decide on the place of the celebration yet.
We have a difficult situation right now, a really big problem. I have no idea where I want to get married. We want to get married in Italy or Greece, Australia or New York,
Spears says in the video.
As a result, with the filing of Sam, Britney decided to seek advice from her fans and invited them to share their suggestions.
Recall that Britney and Sam's engagement became known in mid-September. They have been together for about five years. Insiders noted that the singer had long wanted to tie the knot with her lover, but while her father owned sole custody, she could not manage her life without his consent.
On November 12, a new court session is due to take place, at which the issue of the final removal of custody will be decided. However, Britney's father has already hastened to declare that his removal is a "mistaken court decision" and a "loss" for Britney.