Joe Jonas and Sophie Turner spotted on a date in New York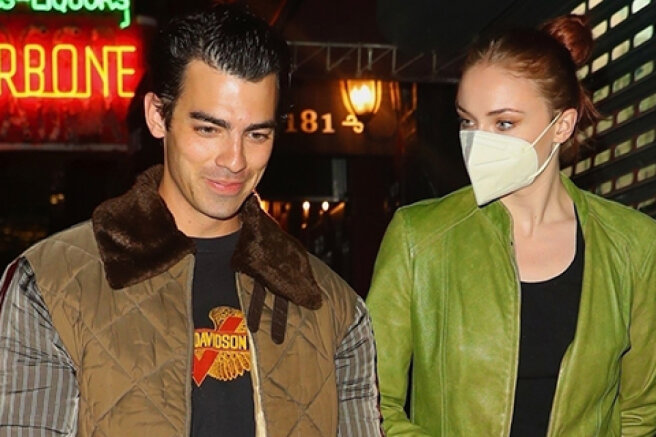 Yesterday, 32-year-old singer Joe Jonas and 25-year-old actress Sophie Turner were spotted on a date in New York. The couple decided to take a break from parental duties and work and went to dinner at one of the Italian restaurants, and then to the cinema.
It's not often that a couple gets to be alone. The couple raise a one-year-old daughter, Willa, and spend a lot of time with the baby, combining parenthood with a career. Jonas is currently touring the country with the Jonas Brothers band with the Remember This Tour concert tour. He devoted two days off before the next performance to his family.
In public, Sophie, the star of the TV series "Game of Thrones", appeared in a shiny khaki miniskirt, a black top, black and white platform sneakers and a green leather jacket.
Joe Jonas and Sophie Turner, who have been married for two years, lead a closed lifestyle and do not share personal details with the public. But Turner is especially sensitive about the right to privacy of his little daughter. She not only does not show it on social networks, but also asks not to do it to paparazzi, who often take pictures of their family during walks.