Jake Gyllenhaal and his girlfriend Jeanne Cadier debuted on the red carpet as a couple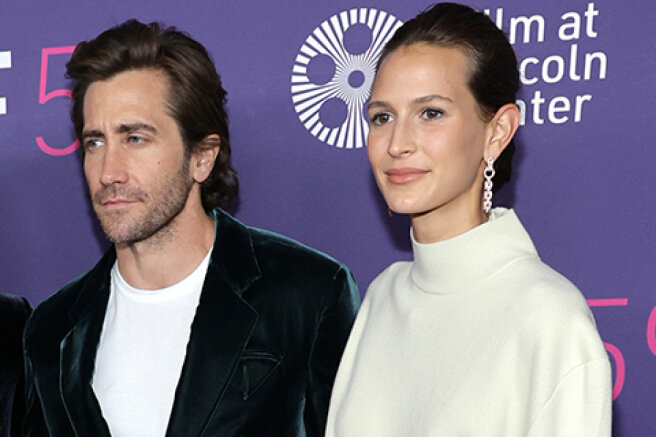 Maggie Gyllenhaal's film "The Missing Daughter" premiered in New York yesterday, which became her debut feature-length directorial work. To support Maggie, among others, came his own brother Jake Gyllenhaal, who was accompanied by his girlfriend, model Jeanne Cadier. For them, this appearance was special — the couple posed on the red carpet together for the first time.
However, the two of them never took a picture and posed in the company of Maggie and her husband Peter Sarsgaard.
40-year-old Jake Gyllenhaal and 25-year-old Jeanne Cadier have been together for about three years. The couple does not advertise their relationship and rarely goes out. They were recently spotted at the Tony Awards, but posed separately on the red carpet. She supported her beloved Kadye before, accompanying him at various events, but they always kept their distance in public.
Gyllenhaal, who at various times had affairs with many of his famous colleagues (including Reese Witherspoon and Kirsten Dunst), admits that now his personal life has come to the fore. He notes that he is ready to start a family and become a father.
Yes, of course, I want to become a father. Making love to have children is the real life,
- he said in an interview with Vogue.