"I will create a lesbian space community": Grimes told about her plans after parting with Elon Musk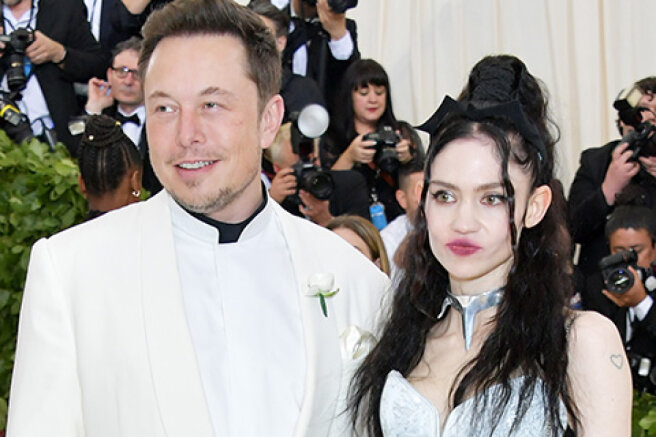 Recently it became known that 50-year-old Elon Musk and 33-year-old Grimes broke up after three years of relationships. But if some couples after a breakup begin to share houses and cars, then Elon and Grimes seem to be going to share outer space among themselves. Recall that the founder of SpaceX, who was again named the richest man in the world in Forbes today (his fortune was estimated at $ 203.4 billion), has repeatedly spoken about his plans to colonize Mars in 2026. His ex-lover has raised the bar even higher — she is going to settle somewhere in the vicinity of Jupiter in the future.
Separately from Elon, I will colonize Europe (one of the moons of Jupiter) to create a lesbian space commune there,
Grimes admitted to Page Six.
The singer gave such a comment by e-mail and, apparently, it is connected with the SpaceX contract with NASA in the amount of $ 178 million. Musk's company should help NASA reach the satellite to find out if it is suitable for life. Attempts to explore the moon of Jupiter have been conducted for a long time, since there is a hypothesis that there may be an ocean with salt water under its surface, and in it, in turn, microscopic life is possible.
Grimes had been interested in the topic of distant planets before.
I'm ready to die with the red mud of Mars under my feet,
- the singer once wrote on Instagram.
She also noted that after 50 years she would like to move to another planet and do physical labor for the rest of her life. Grimes also shared her dream of transferring her own consciousness into some kind of robot that can talk and move freely, so that later he could go to Mars and other planets with her mind inside.
But if Grimes has spoken about space repeatedly, then the singer has not made any statements about her orientation before. So whether it's worth taking her words as a cuming-out or it's just an ironic joke, it's still unclear. Before that, Grimes was only in a heterosexual relationship.
Recall that on Friday, Elon Musk confirmed to Page Six the information about the breakup with Grimes, however, their relationship clearly remained excellent.
We are half separated, but we still love each other, see each other often and are in a great relationship,
- said the entrepreneur.
The couple has a one-year-old son named X Æ A-Xii.