Uma Thurman admitted that she had an abortion as a teenager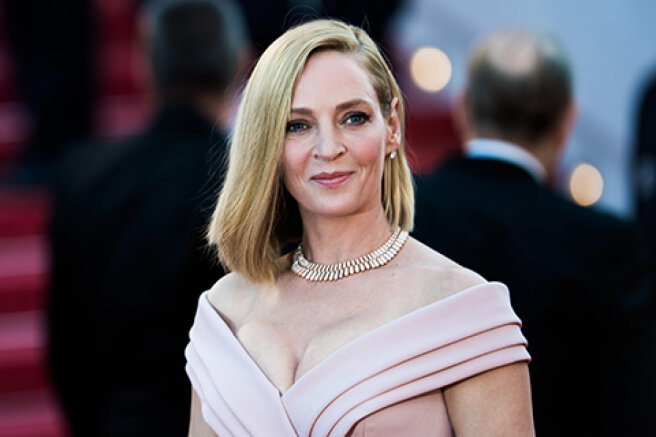 For several weeks now, there have been fierce disputes in the United States over the new law adopted in the state of Texas. Abortions are now completely prohibited there: women are not allowed to terminate a pregnancy after the fetus can listen to the heartbeat (as a rule, this happens in the sixth week of pregnancy). While conservatives support the new law, Democrats oppose it, demanding its repeal.
The new law and the discussions around it forced the 51-year-old Hollywood actress Uma Thurman to recall a personal story that greatly traumatized her. The actress admitted that, as a teenager, she had an abortion. According to her, this decision still makes her very sad.
I started my acting career at the age of 15, working in an environment where I was often the only child in the room. When I was a teenager, I accidentally got pregnant by a man much older than me. I was living with one suitcase in Europe, away from my family, and I was going to start working. I struggled to figure out what to do,
- she wrote in an article for The Washington Post.
The actress wrote that she told her parents about everything in order to discuss all possible options for how best to act. In the end, they allowed her to terminate the pregnancy.
My heart was broken,
Uma admitted.
She had an abortion in Germany, and the procedure was painful.
It was terribly painful. But I didn't complain. I was so ashamed that I felt that I deserved this pain,
Thurman added.
After that, Thurman became a mother three times: she has a 23-year-old daughter Maya and a 19-year-old son Levon from her marriage to Ethan Hawke, as well as a nine-year-old daughter Rosalind from her former lover Arpad Busson.
The actress admits that, despite the fact that the abortion deeply hurts her to this day, thanks to the decision she made, she was able to achieve a lot.
The abortion that I had as a teenager was the most difficult decision in my life, which then caused me pain and which saddens me even now. But it was the path to a life full of joy and love that I experienced. The decision not to keep this early pregnancy allowed me to grow up and become the mother I wanted and should have been,
- the star noted.
She added that the abortion law adopted in Texas violates the rights of American women, and urged them to be brave.
To all of you, the women and girls of Texas who are afraid of being traumatized and harassed by predatory bounty hunters, to all of you women who are outraged that the state is depriving us of our rights to our bodies, and to all of you who are becoming vulnerable and exposed to shame because they have a uterus, I say: I see you. Take courage. You are beautiful. You remind me of my daughters,
- the actress concluded.