Nicole Kidman spoke about her divorce from Tom Cruise: "I was young"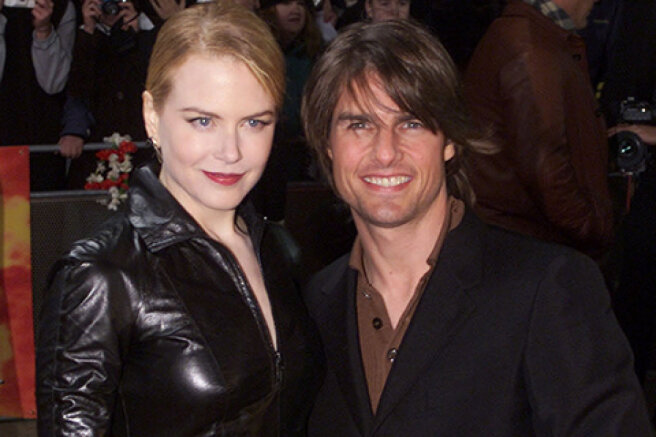 Nicole Kidman and Tom Cruise have been married for 11 years. They got married when the actress was 23 years old, and the actor was 28 years old. Despite the fact that the couple broke up 20 years ago and each of them went their own way, the public continues to experience increased attention to their union. In a new interview with Harper's Bazaar, for the cover of which the 54-year-old Kidman starred, the actress answered the question whether it annoys her that the press was so manic about her divorce from Cruise.
I was young. I think I suggested the divorce. Perhaps I have become more tremulous. But I always try to be as open as possible. I just prefer to live in this world like this. Sometimes I am cautious, and it was painful for me, but at the same time I prefer a warmer, rather than a "prickly" approach in relationships. My husband is Keith (Keith Urban. - Ed.) says that when he met me, he asked me what state my heart was in. And I, apparently, replied that it was open,
- said Kidman.
The star rarely talks about her marriage with 59-year — old Cruz-the separation from her husband brought her a lot of suffering.
From the outside, it seemed that their marriage was perfect, but Nicole went through more than one personal drama: the star had at least two unsuccessful pregnancies, which greatly traumatized her. Nicole was never able to give birth to Tom on her own, and the couple adopted two children: a daughter, Isabella, and a son, Connor. After the divorce, the children turned away from their mother and stayed with their father. According to Kidman, the reason for this was their passion for Scientology: Izbella and Connor followed in the footsteps of their father, who has long been a follower of the Church of Scientology. They decided to refuse to communicate with their mother, since she did not support this religious movement.
Now Kidman practically does not talk about older children — this topic is extremely painful for her.
I am very secretive in this sense. I have to protect this relationship and I know 150% that I would give my life for my children, because this is my task, " she admitted.
28-year-old Isabella, according to rumors, has been trying to establish a relationship with her star mother in recent years and is now not so zealously interested in Scientology. She is married, lives in London and has nothing to do with the world of show business. But 26-year-old Connor does not make contact with his mother.
Five years after her divorce from Cruise, Nicole Kidman married Australian singer Keith Urban. The couple has two biological daughters: 13-year-old Sunday and 10-year-old Faith. The couple's youngest daughter was born to a surrogate mother.
Cruise has a 15-year-old daughter Suri from his ex-wife Katie Holmes, but he does not maintain a relationship with his daughter.