Kate Middleton's brother James has married his beloved Aliza Thevena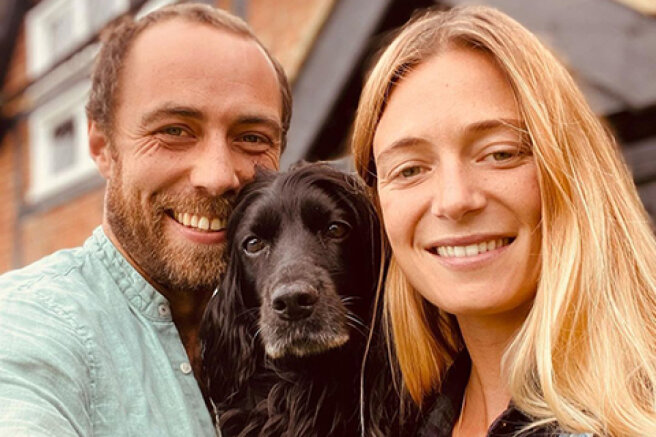 The younger brother of Kate and Pippa Middleton, James, has officially said goodbye to the status of a bachelor. Last Saturday, he married his beloved Aliza Thevena.
34-year-old James shared the happy news yesterday on his Instagram, posting a picture with his 31-year-old wife.
Mr. and Mrs. Middleton. Great Britain, France. Yesterday I married the love of my life surrounded by family, friends and, of course, several dogs in the beautiful village of Bormes-les-Mimosets. I can't tell you how happy I am,
— he wrote.
According to insiders, among the guests were Kate Middleton and Prince William and their children, Pippa Middleton and her husband James Matthews with their son and daughter, the groom's parents Carol and Michael Middleton and his beloved dogs Luna and Mabel.
The couple planned to have a wedding in May last year, but they postponed the celebration due to the pandemic.
James and Alize announced their engagement in 2019, a year after they met. According to James, he met his beloved thanks to his dog Ella.
Ella and I were together at the South Kensington Club in Chelsea. Ella was lying at my feet under the table. Realizing that she was thirsty, I allowed her to approach the bowl of water through the terrace. Nevertheless, she went straight to Aliza. A little embarrassed, I went up to her to apologize and pick up the dog. But Alize thought that I was a waiter, and ordered her drink, continuing to stroke Ella. I didn't know it at the time, but I met my future wife, and all thanks to Ella. If I didn't trust her, I wouldn't have brought her to the club, and she wouldn't have greeted the woman who became my fiancee,
— he shared on Twitter.
Despite the fact that the couple celebrated the wedding in the bride's homeland in France, the couple will live in the UK, where they recently bought a house. Alize has been living in the UK for eight years. In London, she graduated from Queen Mary University of London with a degree in investment and Finance