"Pumpkin cream": we dye our hair in a fashionable shade this autumn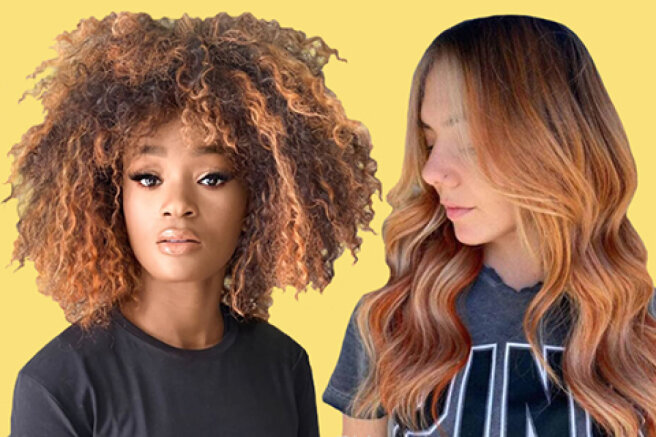 We have already talked about the main trend in coloring this season — a rich copper-red shade that has returned to fashion straight from the 1990s. However, autumn inspires colorists around the world for other coloring options with a red undertone. So, just from their submission, another hair color with a very tasty name "pumpkin cream" leaked into the trends. Such coloring will be an excellent option for those who are not yet ready to fully go red, as well as for blondes who have long dreamed of bringing something new to their image. Words are superfluous here — we are inspired by examples!
This season's fashionable hair color got such an appetizing name for a reason. In color, it somewhat resembles a fragrant pumpkin soup with cream or a sweet pie with the same seasonal vegetable in the composition. How does this coloring option differ from others like it with warm shades of copper, paprika and caramel?
From the rich copper-red or no less popular this season shade of spicy pumpkin (by the way, it is now relevant in manicure), this color is distinguished by lightness and translucency. In this variant of coloring, colorists move away from deep brown-red shades, betting on delicate pastel-orange tones. Another main feature of the "pumpkin cream" is the interspersing of light highlights.
Balayage technique usually helps to achieve this color, which creates the effect of naturally sun-bleached hair. This coloring is ideal for naturally redheads or natural blondes, because the hair roots, as a rule, remain intact. Balayage will not only add golden-creamy shades to the hairstyle, but also visually increase the volume of hair. Another bonus is the fact that this hair color will look great both on straight or slightly curly hair, and on strongly curly.