Venice-2021: Zendaya, Timothy Chalamet and others at the photocall of the film "Dune"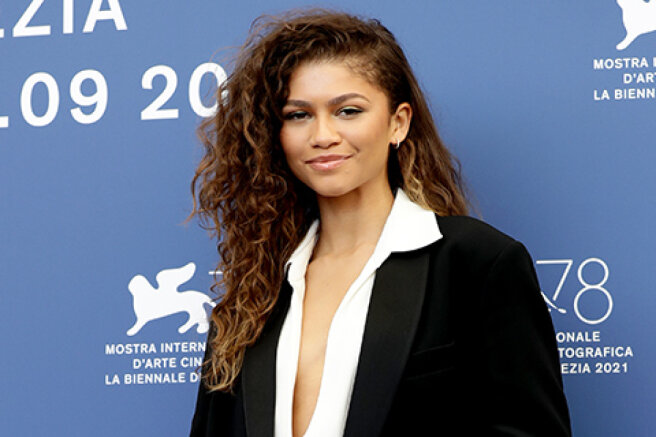 The Venice Film Festival-2021 continues its work. Yesterday, several premieres took place at once as part of the review, and just a few hours ago, the photocall of Denis Villeneuve's new painting "Dune"ended. The film director came to meet the press together with the performers of key roles in the new fantastic drama — Timothy Chalamet, Zendaya, Rebecca Ferguson, Oscar Isaac, Josh Brolin and Javier Bardem.
Zendaya appeared in front of reporters on the red carpet in an original white dress with a pink satin bow on the hips and a deep slit. The image of the actress was complemented by an elongated black jacket and black pumps. Her co-star Rebecca Ferguson chose a short black dress of a loose style with bright embroidery on the chest and original platform ankle boots for the photo call.
The main actor Timothy Chalamet attracted the most attention at the event. The actor, as usual, was in a good mood, smiled a lot, willingly posed with director Denis Villeneuve and other actors from the cast.
The film "Dune" is one of the most anticipated at the festival. The film was not included in the main program of the competition, but its world premiere will take place within the framework of the review. The new work of Villeneuve, known to the audience for the films "Arrival" and "Blade Runner 2049", has already been dubbed one of the brightest premieres of this autumn in film circles.
The script for "Dune" was based on the 1965 novel of the same name by Frank Herbert. The action of the picture takes place in the distant future, when Duke Leto Atreides (he was played by Oscar Isaac) becomes the ruler of a dangerous desert planet Arrakis, also known as Dune. The planet is the only source of a valuable resource that can prolong human life-melange. Together with Leto, his young heir Paul (Chalamet), concubine Lady Jessica (Ferguson) and several trusted advisers are sent to Arrakis. Due to the coup, Paul and Jessica go on the run and find shelter with the natives of Arrakis, who live far away in the desert. So begins their dangerous adventure, full of hard trials.
The film will be released in Russia on September 16, and at the end of October it will be digitally released on HBO Max.