Back in the 2000s: singers and best friends Alsu and Ariana met in New York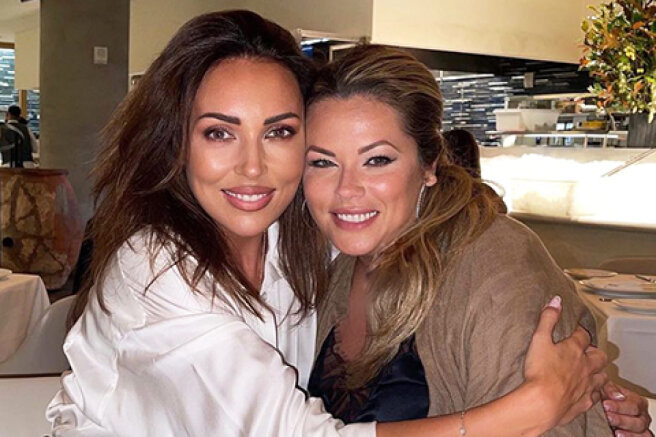 In mid-August, the 38-year-old Alsou flew to the United States, where she is currently on vacation with her family. During this trip, the singer did not miss the opportunity to meet with her close friend and another star of the noughties — singer Ariana. Alsou became friends with the singer of the hit "Under the Spanish Sky" in her youth, and now, since Ariana has been living in America for many years, they keep in touch with her at a distance.
The friends met in one of the restaurants in New York and, according to tradition, took several joint pictures, which they then shared on Instagram. Each accompanied the footage with a touching caption, in which she told about the value of friendship at a distance.
There is a friendship that stands the test of time, distance, life's ups and downs. This is definitely the closest and most special friendship, and I will always cherish it! It's so nice to finally see you, my Ariana! We have so much to catch up on... I won't give you up, love... How I've been waiting for you,
Alsu wrote, quoting a line from Ariana's hit "Under the Spanish Sky".
I am eternally grateful for my beautiful Alsa. I could seriously write a book about what friendship means to me, but the most important thing for me is that you already know everything,
- Ariana told about her friendship with Alsou, whom she had not seen for a long time because of the coronavirus pandemic.
Subscribers were very happy to see the two zero stars together again. In the comments, they even suggested that they record a joint song "from the best friends". Als liked this idea, so maybe one day we will hear the result of the work of two idols of the past years.
Recall that Ariana has been living in the United States for many years. In 2010, she married the son of her producer Matvey Anichkin, Lev Grachev, whom she had been dating since the beginning of the noughties. Alsou and her husband Jan Abramov were also present at the magnificent wedding. After her marriage, Ariana and her husband went into the restaurant business, but it turned out to be unprofitable.
Last year, loyal fans of the star suspected that Ariana broke up with Leo, but the star herself does not give any comments on this topic. Last spring, Ariana released a new song in Russian, but a grand comeback never happened.