Benji Madden pathetically congratulated his wife Cameron Diaz on her birthday: "We are so lucky with you"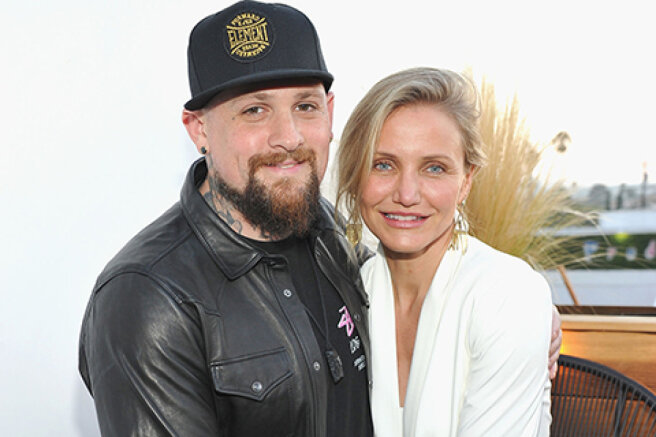 Yesterday, the famous Hollywood actress Cameron Diaz turned 49 years old. The husband of the star, 42-year-old member of the band Good Charlotte Benji Madden, congratulated her publicly, dedicating a tender post to her on his Instagram.
Happy birthday to my wife! You are beautiful in every way. We are so lucky to have you, who you are, what you do every day for those you love — it's hard to fit it in an Instagram post, but I like that there is a reason to say out loud that I love you,
— he wrote.
Benji Madden and Cameron Diaz got married in 2015. In 2019, they had a daughter, Raddix, who was born, most likely with the help of a surrogate mother (according to rumors, Cameron failed to get pregnant on her own).
For many years, Diaz has been devoting himself to his family, and now to motherhood — the actress has left the cinema. Despite her success in Hollywood, she really likes her new life and she is returning to the set? at least in the near future? he doesn't plan to.
I like being married. The best thing that ever happened to me was meeting my husband, our partnership and friendship,
- the star shared.
The couple raises their daughter independently, without the help of a nanny, and Diaz really likes the role of mother.
I have entered the best phase of my life — motherhood!— she confessed.
The couple hide the baby from the public and are in no hurry to show it to the public.