Archive photos of Claudia Schiffer, Elizabeth Hurley, Hugh Grant and other stars of the 1990s appeared online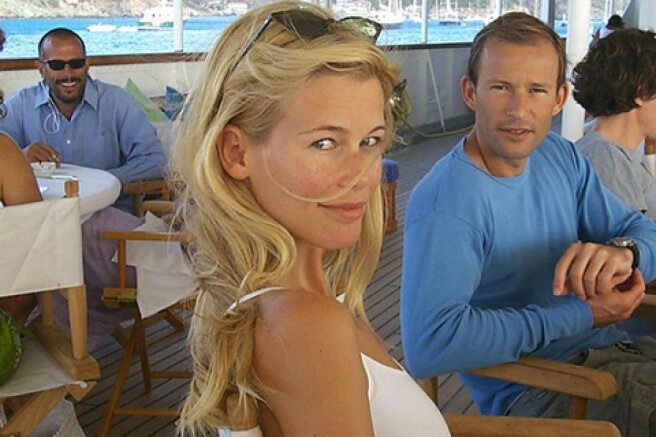 Elizabeth Hurley and Hugh Grant broke up in the early 2000s after 13 years of relationship. Since their breakup, the past has been more than 20 years, but the love story of this couple is still interesting to the public. Recently, fans have a new reason for nostalgia: archive photos of ex-lovers taken shortly before their separation were published on the network.
They were published by the former lover of the famous Italian fashion designer Valentino Garavani Giancarlo Giammatti. The pictures were taken in the early noughties during Elizabeth and Hugh's vacation on a yacht in the Caribbean Sea. They spent this vacation together with Valentino Garavani, Giancarlo Giammatti, Claudia Schiffer, Eva Herzogova and other friends.
In these photos, a young and happy Elizabeth and Hugh are sunbathing on board a yacht and chatting with friends at a large table. The photos were taken in May 2000, a few months before Elizabeth and Hugh parted.
Paradise memories,
- so these photos on Giammatti's Instagram were commented by 56-year-old Elizabeth Hurley.
Recall that Elizabeth Hurley and Hugh Grant were together from 1987 to 2000. In 1995, the star couple experienced a crisis in their relationship — then Grant cheated on his beloved with a prostitute. This story was widely covered by the tabloids, but then Hurley was able to forgive her boyfriend, and they were together for another five years. Hurley and Grant finally separated in 2000, but they remained friendly. Elizabeth even offered Grant to become the godfather of her only son Damian (he was born in a marriage with businessman Arun Nayar), and Hugh gladly agreed.
After breaking up with Hurd, Hugh Grant had several high-profile affairs. In 2011, his daughter was born after a short relationship with the Chinese actress Tinglan Hong. A year after that, the actor had a son, whose mother is the Swedish TV producer Anna Eberstein. Then Grant got back together with Tinglan Hong, after which their son Felix Chang was born. Soon Hugh left Tinglan and returned to Eberstein. After the reunion, they had two more children. In 2018, the actor married Anna. Now the 60-year-old actor regrets that he did not decide on marriage for so long.