I'll give you back everything that you gave: Jennifer Lopez's fans believe that she returned the convertible that she gave Alex Rodriguez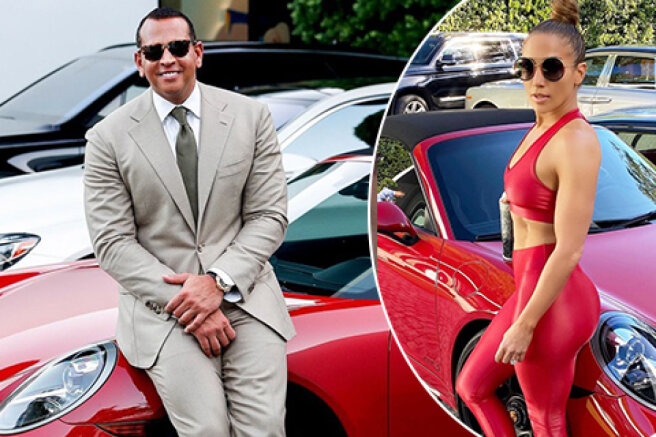 52-year-old Jennifer Lopez, apparently, is from the category of those women who return gifts to exes after a breakup. At least, this is the conclusion that Internet users made when they saw a new photo in the microblog of the ex-lover of the star Alex Rodriguez.
In this picture, the 46 — year-old baseball star poses next to a red Porsche-this car reminded many subscribers of the one that Alex gave to his ex-lover for his 50th anniversary in 2019.
Isn't this the red car that he bought for J. Lo?
It looks like Jennifer left not only you, but also the red car,
Cruel. Posing with the car that he gave Jen for his birthday,
- they began to reason and compare followers in the comments.
Alex himself signed a new photo with a luxury sports car with a bit of sarcasm:
I am a very down-to-earth person.Alex Rodriguez and Jennifer Lopez announced their separation and the end of their engagement in April after four years of relationship. According to rumors, the couple's relationship began to deteriorate from the very beginning of 2021. It is rumored that one of the reasons for the separation of Alex and Jennifer was his flirtation with other women.
Just a month after parting with Rodriguez, the press began to talk about the resumption of Jennifer's romance with Ben Affleck. They met in the early noughties and were even engaged, but then it did not come to the wedding. Recently, Lopez and Affleck confirmed their romance. At the same time, insiders claim that Alex was not ready for the fact that Jennifer would plunge into a new relationship so soon after the breakup. According to them, Rodriguez hoped to the last that he would be able to return his beloved.