Johnny Depp will sue Amber Heard again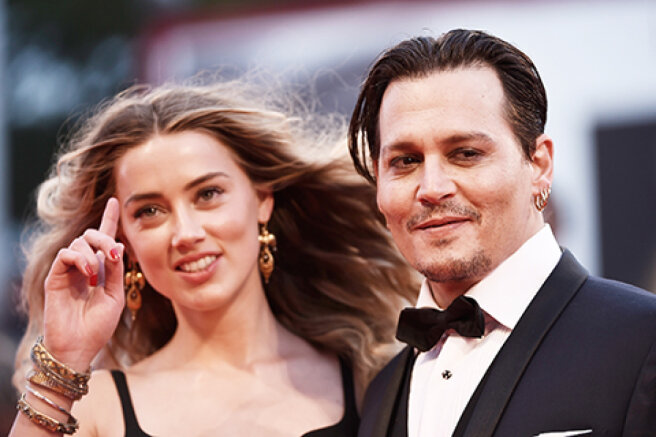 It is still too early to put an end to the scandalous court showdowns of 58-year-old Johnny Depp and his 35-year-old ex-wife Amber Heard. Yesterday, a Virginia judge officially allowed the "Pirates of the Caribbean" star to continue considering a $ 50 million libel lawsuit against Heard.
The actor filed this lawsuit back in 2018 after Amber published an article in the Washington Post in which she spoke about her experience of domestic violence. Heard did not name specific names in this publication, but at the same time she continued to publicly tell the press about Depp's bullying experienced during the marriage since their separation in 2016.
After Johnny Depp lost a libel suit in the UK against the tabloid The Sun, which called him "a man who beats his wife," Amber Heard asked for the closure of the former spouse's case against herself. However, yesterday, a Fairfax County judge in Virginia rejected Heard's request.
Hurd claims that she was on the side of The Sun, because they had the same interest in this case. However, in order to maintain confidentiality, the goals of Hurd and the tabloid in this case must be so identical that the representation of the interests of The Sun also provides a legal right to Hurd. The interests of The Sun were based on whether the statements published by the newspaper were false. While Hurd's interests were related to whether the statements published by her were true,
Fairfax County Chief Judge Penny Azkarat explained her decision.
The judge also added that the laws of the state of Virginia on libel are very different from the laws of the UK. In the United States, there are serious deviations from the Common Law (a single system of precedents common to the whole of Great Britain. - Ed.) in relation to freedom of speech and freedom of the press.
Johnny Depp and Amber Heard began dating in 2011 after filming together in the film "Rum Diary". In 2014, the actor proposed to his beloved, and a year later they got married. However, in May of the following year, Heard filed for divorce, citing "irreconcilable differences"as the reason. Despite the rather standard wording, the couple's separation turned out to be scandalous and was widely discussed in the press. In 2017, they officially filed for divorce, but continued to sort things out in court, taking turns accusing each other of domestic violence.
Johnny Depp is convinced that his career has also suffered because of the dirty showdown with his ex-wife. In a recent interview, he said that after high-profile lawsuits, Hollywood announced a boycott of him. Depp came to such thoughts due to the fact that the film "The Great" with his participation has not yet been released in the United States, although it has already been shown in many countries of the world.