Hailey and Justin Bieber spent the weekend in Canada with his family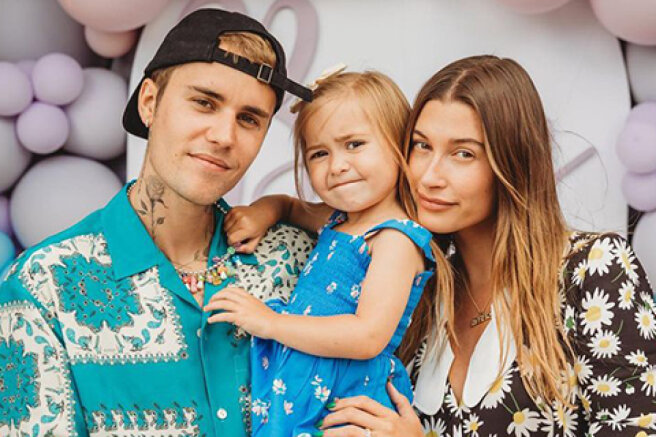 Last weekend, 27-year-old Justin Bieber and his 24-year-old wife Haley spent in the singer's homeland in Canada, where they came to visit his numerous relatives and celebrate the birthday of Bieber's younger sister Bay.
Bieber's parents separated before he was born, but he maintains excellent relations with both of them and loves his paternal brothers and sisters very much. Hayley also gets along well with her husband's relatives. And his younger sister, it seems, caused her particularly tender feelings. This was also noticed by Bieber's subscribers, who wrote that the couple looks great with the baby.
You will be great parents. Mom and Dad. I can't wait for them to become parents themselves,
- Justin's followers write.
However, the spouses are not in a hurry to become parents yet. The model admitted that she used to want to become a mother at an early age, but after getting married, she changed her mind. All in good time, says Haley.
I am an ambitious girl, and I have a lot of projects. It will happen, but not now— " she noted.
Bieber does not rush his wife and believes that she should make the decision about adding to the family.
I think it all depends on Haley, because this is her body," Justin believes.