The star of the TV series "The Crown" and queer person Emma Corrin spoke about her gender identity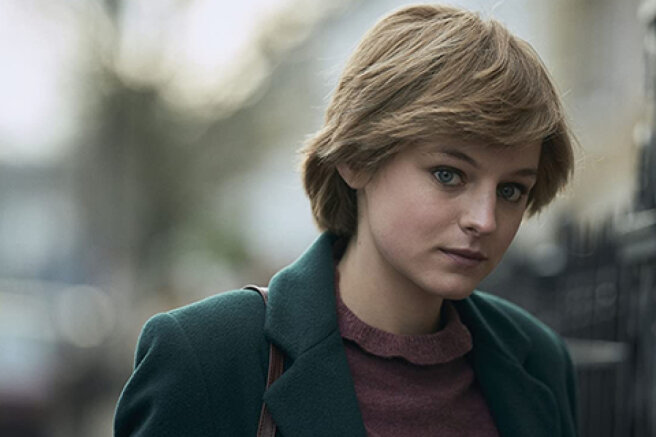 A few months after coming out as a queer person, 25-year-old Emmy nominee Emma Corrin, who played Princess Diana in the TV series "The Crown", spoke about gender identity in the media for the first time.
I believe that visibility plays a key role in these things. I felt it. My journey has been long, but I still have a lot ahead of me. I think we are used to defining ourselves. Unfortunately, society is arranged in such a way that there is no place for binary in it. It took me a long time to realize that I was somewhere in the middle,
- she said on the ITV TV channel.
The actress added that she had concerns about the public coming-out, but the reaction of the public was mostly positive.
When I started writing about it, it was, of course, scary. I wasn't sure if I was doing the right thing, but the feedback from people from the queer community was wonderful,
— she added.
The actress hopes that her recognition will benefit other people.
I'm still trying to figure it all out, and I think everyone understands it. And the fact is that there is no fixed identity, especially for people from the queer community. It will be a constant journey, but I hope that by sharing this, I will help people,
Emma concluded.
Recall that Emma Corrin in April published a frame from a photo shoot for Pop Magazine in a wedding dress, signing it as "your favorite queer bride". This post of the actress was automatically equated to a cuming-out.
Last month, a new picture appeared on her blog, in which her breasts were tied with boxing ribbons, which are usually used by men for breast reduction. At the same time, Emma changed the profile description on Instagram, putting the pronoun "they" instead of"she".
Shortly before I bought my first binder, David and I were having fun using boxing tapes. <...> The journey is just beginning. There are a lot of twists and changes ahead, and this is normal. Accept it," she wrote then.