Supported or touched: Blake Lively posted a picture in a bikini to advertise a movie with Ryan Reynolds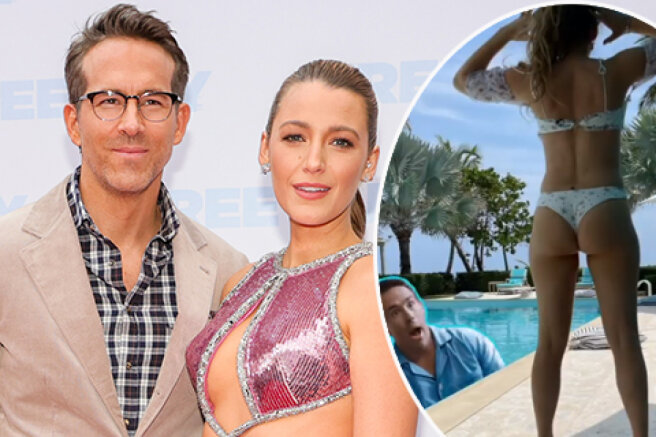 A similar sense of humor and a love of constant banter with each other is definitely the calling card of 33 — year-old Blake Lively and 44-year-old Ryan Reynolds. It seems that the couple treats everything with humor, but most of all they like to make fun of each other, and even their declarations of love are rarely without jokes.
So yesterday, the actress very ironically decided to recall the recently released film with her husband "The Main Character", which premiered recently in New York. Blake posted a photo in a bikini, taken from the back, and encouraged everyone to watch the new picture with Ryan.
Watch "The Main Character" this weekend, or you will regret it,
— she wrote.
It is not known how her husband reacted to Blake's appeal — she published the picture in storis. But, troll him, Blake added a photo of him with a shocked expression to her picture.
The love of jokes and witty jokes was also passed on to the children of the couple (the couple has three daughters). Recently, Ryan admitted that now he is being trolled not only by his wife, but also by his children.
I don't even need to go online to be trolled. This is happening at my house. Even my daughters are trolling me now! I am not immune from anything,
— he said.
However, he himself is not inferior to his wife. Instagram After the premiere of the" Main Character", he posted a picture with his wife on his Instagram and wrote that it was a very important and significant evening for Blake, because now they have finally officially confirmed their relationship on Instagram.
I know how important it was for her,
— he joked.