"Blow to everyone": how the royal family reacted to the rape allegations against Prince Andrew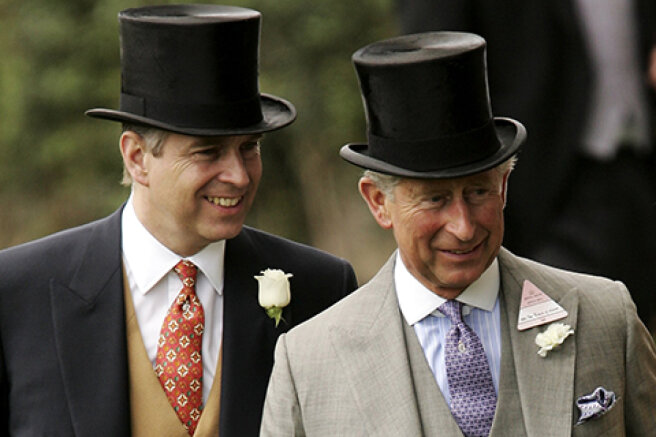 72-year-old Prince Charles is extremely concerned about the situation surrounding his younger brother, 61-year-old Prince Andrew. According to Charles, after the American Virginia Roberts sued the Duke of York, accusing him of rape, Andrew will never be able to return to public life and his royal powers, which he resigned two years ago. Despite the fact that the whole family is now suffering reputationally, including Charles himself, he is very sympathetic to his brother.
Charles loves his brother and sympathizes with him, despite the public outrage and resentment that Andrew faces.
- an insider of The Times reports.
The Prince of Wales is confident that now, regardless of the outcome of the case, Andrew will never stop being associated with this scandal because of his connection with the late Jeffrey Epstein, who was accused of sex trafficking of minors and pedophilia. Charles believes that his younger brother's reputation is irrevocably tarnished.
This will cause unwanted reputational damage to the whole family. Prince Charles has long come to the conclusion that this is probably an unsolvable problem,
the insider added.
Prince Charles and his son Prince William are also concerned about the actions of Prince Andrew's legal team — so far, his lawyers have not responded to the lawsuit filed by Virginia Roberts in court in New York.
Earlier, when the sex scandal had not yet reached the court, Prince Andrew denied all the accusations against him and said that he did not know Virginia (although there is a picture proving the opposite). And now his silence clearly does not play into his hands, since in the eyes of society his reputation is rapidly collapsing.
Prince Andrew and Virginia Roberts
According to the lawyer of Virginia Roberts, Robert Boyce, the scandalous case can be considered in court as early as the middle of next year. In his opinion, the Duke of York will not be able to avoid answering questions.
Prince Andrew is currently spending time at the royal residence in Balmoral in Scotland with his mother Elizabeth II, ex-wife Sarah Ferguson, youngest daughter Princess Eugenie, her husband Jack Brooksbank and their six-month-old son August.
Recall that Virginia Roberts said that she was sexually assaulted three times by Prince Andrew. In two cases, she was underage at that time.