Lionel Messi has left Barcelona ,where he played throughout his career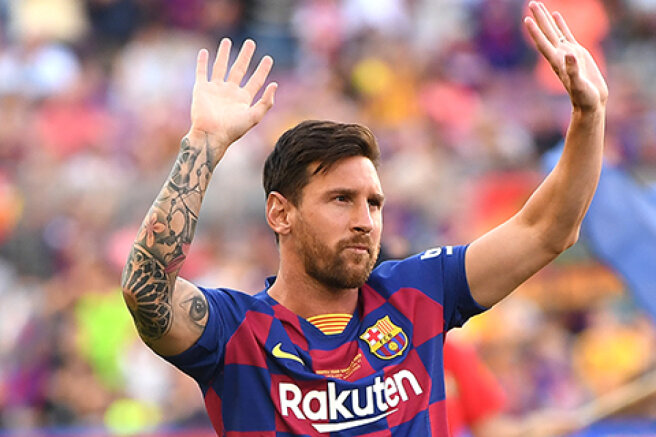 34-year-old Argentine footballer Lionel Messi will no longer play for the Spanish "Barcelona". This was announced by the official representatives of the club. The reason for his departure is that the club could not meet the terms of the new contract that was agreed with the player (Messi planned to sign a new five-year agreement).
Despite the fact that FC Barcelona and Lionel Messi have reached an agreement and the unequivocal intention of both sides to sign a new contract, this could not happen due to financial and structural circumstances (La Liga regulations),
- Barcelona said in a statement.
Since July 1, the six-time winner of the "Golden Ball" Lionel Messi has officially become a free agent. It is worth noting that this age is already considered venerable for football. Nevertheless, many famous clubs will probably want to get Messi to themselves. They say that with a high probability the Argentine can continue his career in the French "Paris Saint-Germain".
Messi spent 17 years at Barcelona. Together with the team, he became the champion of the national championship several times and won other valuable trophies. He also set personal records: he became the best scorer in the history of the Spanish championship and was the most productive player.
Fans of the Catalan club are very saddened by the departure of the legendary captain and refuse to believe in what is happening.
A legend! Leo, please stay! Tell me it's not true!
— they write in social networks.