Don't settle for anything less: Paris Hilton showed off her engagement ring for 2 2 million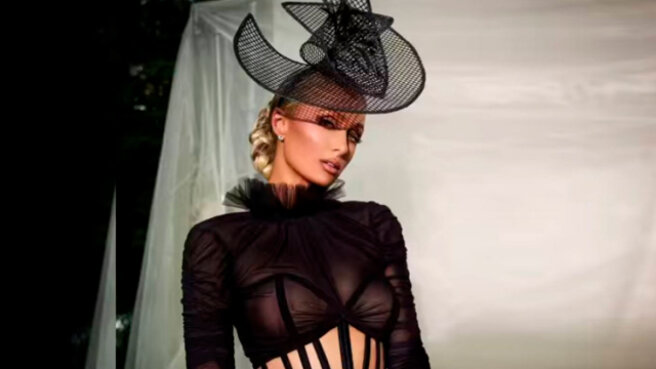 American TV personality Paris Hilton she told about the uniqueness of her wedding ring for $2 million.
On the day of her 40th birthday, Paris Hilton told the whole world that she was going to marry her boyfriend, entrepreneur and DJ Carter Reumom.
Carter made a marriage proposal on the coast of one of the private islands, and every moment of this action was captured on camera. Subsequently, Paris posted a video with a confession on her Instagram.
Readperis Hilton marries Carter Reum-engagement photos
After the engagement, it was only known that Carter made the ring to order and entrusted this responsible task Jean Dusi - great-grandson of a French jeweler Louis Cartier.
In an American TV show During an On Air with Ryan Seacrest the star spoke about symbolism and obsession with her wedding ring.
"It's a beautiful love story.this wedding ring is called Paris. The inspiration for creating kabulchka was my favorite cafe La Palette in Paris. This ring has an emerald cut, where 15 diamonds fit, and inside there is the first letter of my name R with a sapphire. I'm just obsessed with this ring, " Paris said.
Ring and social networks-Kim Kardashian's robbery in Paris
Many users of social networks noticed the similarity of the Ring of Paris and her star friend Kim Kardashian.
In the fall of 2016, in Paris, robbers forced Kim to give up all the jewelry, including a new 20-carat wedding ring from Kanye West, which cost more than 4 4 million.
Total value of stolen goods it was станов 10.8 million.
Thousands of users of social networks, as well as famous friends of Kim, were convinced that the robbery could have been avoided if not for bragging about the model on Instagram. It was there that she showed off a massive engagement ring from Kanye.
Source: On Air with Ryan Seacrest
Photo: Paris Hilton