Princess Diana's niece Kitty Spencer has married 62-year-old billionaire Michael Lewis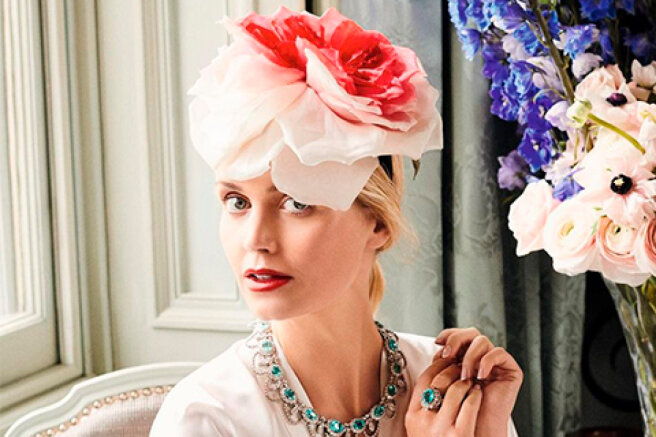 Princess Diana's niece, 30-year-old Kitty Spencer, married 62-year-old billionaire Michael Lewis. The ceremony took place in an old Italian palazzo in the town of Frascati near Rome.
It is not so difficult to guess what brand Kitty's wedding dress was — on the day of the wedding, Princess Diana's niece shone in the outfit of the Dolce & Gabbana brand, of which she is a passionate fan and ambassador.
By the way, many guests who appeared at the wedding of Spencer and Lewis, and at the bachelorette party in Florence also preferred this brand.
The wedding, which was attended by many of the couple's star friends, the British singer Pixie Lott, the star of the reality show "Chelsea's Golden Youth" Mark-Francis Vandelli and not only, was the culmination of a festive weekend organized for the guests by the bride and groom.
The guests began to pull up in Rome on Friday evening: one of the first to join the couple were Kitty's twin sisters Eliza and Amelia. The guests enjoyed walking around the city, gastronomic dinners and prepared for the main event — a loud festive ceremony that ended with dinner, dancing and fireworks.
The groom's children from a previous marriage were also present at the wedding. Michael Lewis is five years older than Kitty's father, Princess Diana's younger brother Charles Spencer, and the age difference between the bride and the groom is 32 years.
For the first time, the media wrote about the relationship between Kitty and Michael, the owner of the High Street fashion chain, in August 2018. Lewis proposed to Kitty in December 2019 in South Africa, where he is from. The press reported that Kitty met her husband-a philanthropist who donated millions to the University of Oxford-through a mutual friend, former Defense Secretary Liam Fox.
This is not Spencer's first relationship with an older man. The aristocrat already had an affair with the Italian entrepreneur Niccolo Barattieri di San Pietro, with whom the age difference was 20 years.