Ashley Olsen with boyfriend Louis Eisner on a date in New York: photos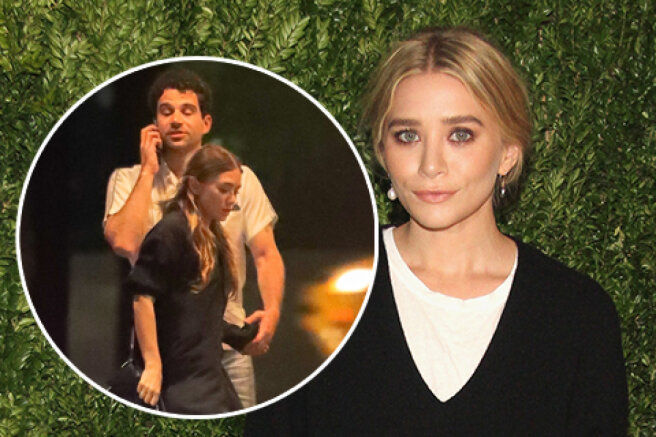 35-year-old Ashley Olsen does not often appear in public, but this Friday the star of the 90s teen movies was spotted by paparazzi on a walk with boyfriend Louis Eisner, when the couple was walking after dinner in a restaurant in New York.
The actress and her 32-year-old beau enjoyed each other's company, making an evening promenade after visiting the Balthazar restaurant. Even while talking on the phone, the actress ' boyfriend did not let go of her hand from his.
Olsen was dressed in a spacious black dress (it is known that Ashley is a lover of oversize). The star complemented the image with black sandals and a black clutch. Her boyfriend, the artist Louis Eisner, was wearing a light short-sleeve shirt and classic jeans.
The media reported that Olsen and Eisner began dating in 2017, but since that time they have rarely been seen together. The couple tries not to fall under the sights of reporters. Eisner especially does not like public life, who does not get used to the fact that every appearance of Ashley in the light is an occasion for conversations on the network. A couple of years ago, representatives of the press, noticing a ring on Olsen's left hand (very similar to an engagement ring), wrote that the couple was preparing for a wedding. However, the speculation has not been confirmed. They say that the lovers met through mutual school friends.
Before Louis, Ashley dated entrepreneur Richard Sachs. After a five-month relationship and a breakup, she remained on friendly terms with him.
Ashley's twin sister, Mary-Kate Olsen, on the contrary, could not remain on friendly terms with her ex-husband, 52-year-old Olivier Sarkozy, with whom she only recently filed for divorce after five years of marriage. For a long time, the couple shared the property, and only this winter they reached an agreement.