Cannes-2021: Sharon Stone, Louis Garrel, Poppy Delevingne and others at the premiere of the film "The Story of my Wife"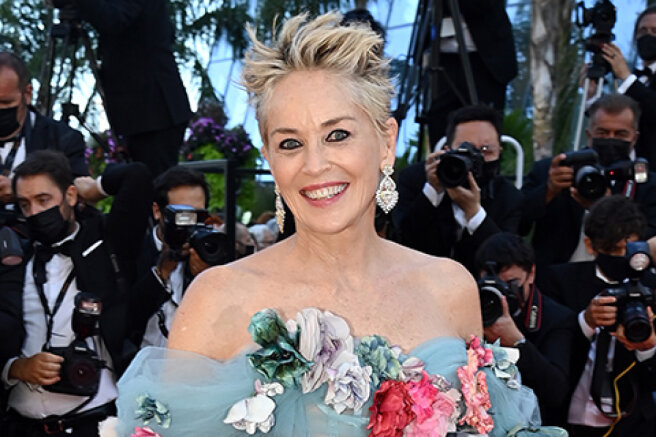 There are only a few days left until the end of the 74th Cannes Film Festival, but celebrities continue to fly to France to join the guests of one of the most prestigious film screenings in the world. And there are still plenty of prime ministers waiting for us. So, today there was a screening of the film directed by Ildiko Enedi "The Story of my Wife" (A Felesegam Tortenete/The Story Of My Wife).
The picture of Enyedi, which is an adaptation of the Hungarian novel by Milan Fyusht, is participating in the main competition. The film is set in the 1920s. Jacob makes a bet with his friend — he intends to marry the first girl who comes into the cafe where they are sitting. Jacob's random chosen one turns out to be a Frenchwoman Lizzie, played by Lea Seydoux. Shortly after the wedding, Jacob begins to suspect that Lizzie is cheating on him...
As for the star guests of the premiere, the main star of the red carpet this evening was Sharon Stone.
Firstly, the last time the actress appeared at the Cannes Film Festival was already seven years ago. Secondly, Stone's outfit deserves special attention — she appeared in front of the photographers in a Dolce & Gabbana dress in a pale blue color with a decor in the form of bright flowers.
Other celebrities also attended the event: Poppy Delevingne, John Cortaharena, Adrian Brody's former lover Lara Lieto (by the way, the actor appeared at the festival a day earlier in a new lover — Georgina Chapman, the ex-wife of film producer Harvey Weinstein) and not only.