Kourtney Kardashian and Travis Barker provoked wedding rumors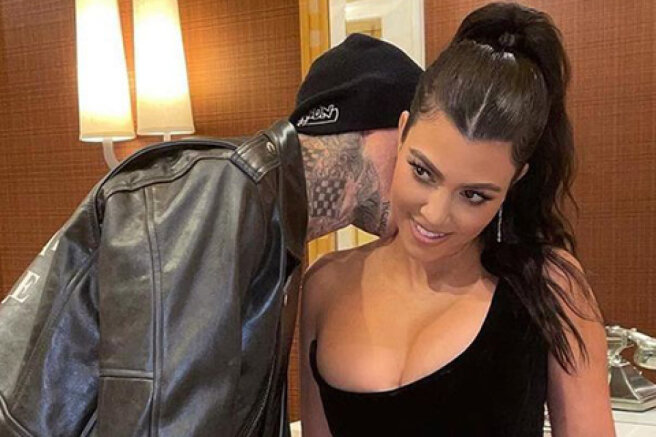 Last weekend, 42-year-old Kourtney Kardashian and her 45-year-old lover Travis Barker spent in Las Vegas. And, as the network now suspects, they could get married there.
Rumors about the couple's wedding arose thanks to Courtney's stylist Glen Coco, who shared romantic photos of the lovers and left a very intriguing comment.
Now I understand why people get married in Vegas. Vegas is about love and a great pastime,
— he wrote.
Interestingly, in all the pictures, the musician covers the right hand of his beloved, so it is impossible to see the wedding ring (if Courtney really has it on her ring finger now).
The TV star herself only confused the fans even more by writing an intriguing comment to the photos with her lover.
What's going on in Vegas...
— she noted.
And the 15-year-old daughter of Travis Alabama only added fuel to the fire by posting a picture of her father and his beloved on her blog and writing that she was very happy for them.
Kourtney Kardashian's affair with the drummer of the band Blink-182 became known at the beginning of the year. They have known each other for a long time and were just friends for a long time, but then their relationship grew into something more.
Insiders noted that, probably, the couple's engagement is not far off and Travis is already ready to make an offer to his beloved.
He likes to impress Courtney,
— they said.
Courtney has never been officially married, but she has three children with her former lover Scott Disick. Barker was married twice. From his second marriage, he has a son and a daughter.