Cannes-2021: Letizia Casta and Louis Garrel presented their new film — the first appearance of the couple after the birth of a child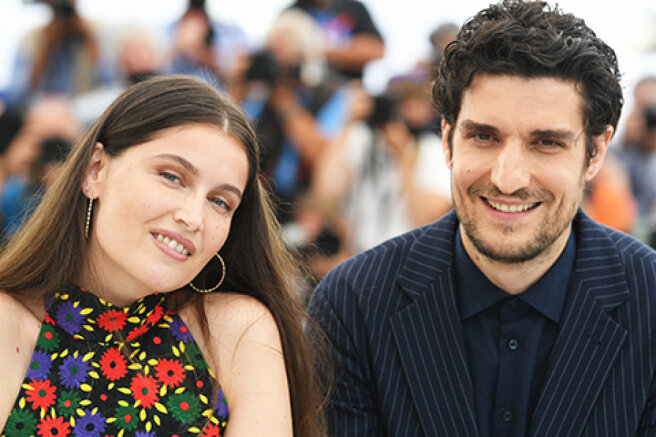 Tonight, as part of the Cannes Film Festival, the premiere of a new film by 38-year-old French director and actor Louis Garrel called La croisade will take place (the film has not yet received a title at the Russian box office). On the eve of the show, Louis Garrel and his 43-year-old wife Letizia Casta, who played the main role in the film, met with journalists at a photocall.
Letizia, who became a mother for the fourth time in March this year, came out to reporters in a short black dress with a floral print. The style of the dress itself was quite loose, but it favorably emphasized the slender legs of the supermodel. This appearance was the first for the Caste since the birth of the baby.
Letizia Casta and Louis Garrel have been together since 2015, and in 2017, the star couple played a secret wedding. The imminent birth of the first common child of the couple became known in February of this year, when the press got pictures of a pregnant Letizia already at a fairly long time. In mid-March, Letizia and Louis had a son, whom they named Azel.
For Garrel, the baby became the firstborn, and Caste already has three children from previous relationships. She has a 19-year-old daughter, Satine, with French photographer Stephane Sednaoui, as well as two children with Italian actor Stefano Accorsi: a 14-year-old son, Orlando, and an 11-year-old daughter, Athena.
The new picture of Louis Garrel is a continuation of his previous film "An Honest Man", and he himself played one of the main roles in it. After the heroes of the film dealt with the love triangle and eliminated the heroine Lily-Rose Depp from it, they had new problems — this time with their son, who began stealing expensive things from the house.